Yes you can export your subscribers!
In order to do this, first make sure you have pop-ups enabled.
Now just go to your dashboard and on the left hand side click on 'All Subscribers'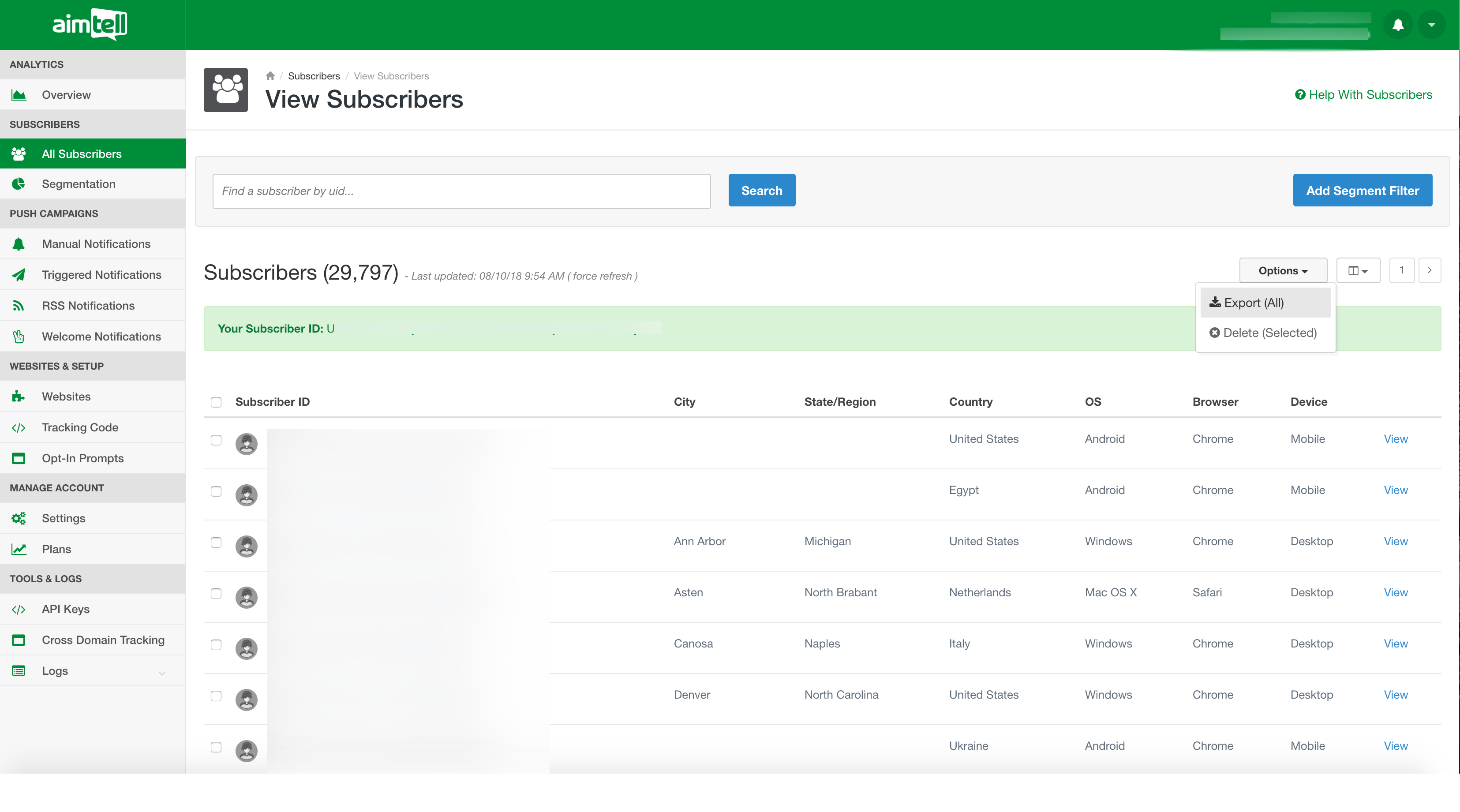 Once you are at this page, click on the 'Options' tab located underneath the blue 'Add Segment Filter' button. Then click on 'Export (All)'
You will then be prompted that your subscribers are exporting. Just wait for a little bit because this can sometimes take a few minutes. If it seems to be taking an abnormal amount of time to export, please contact support.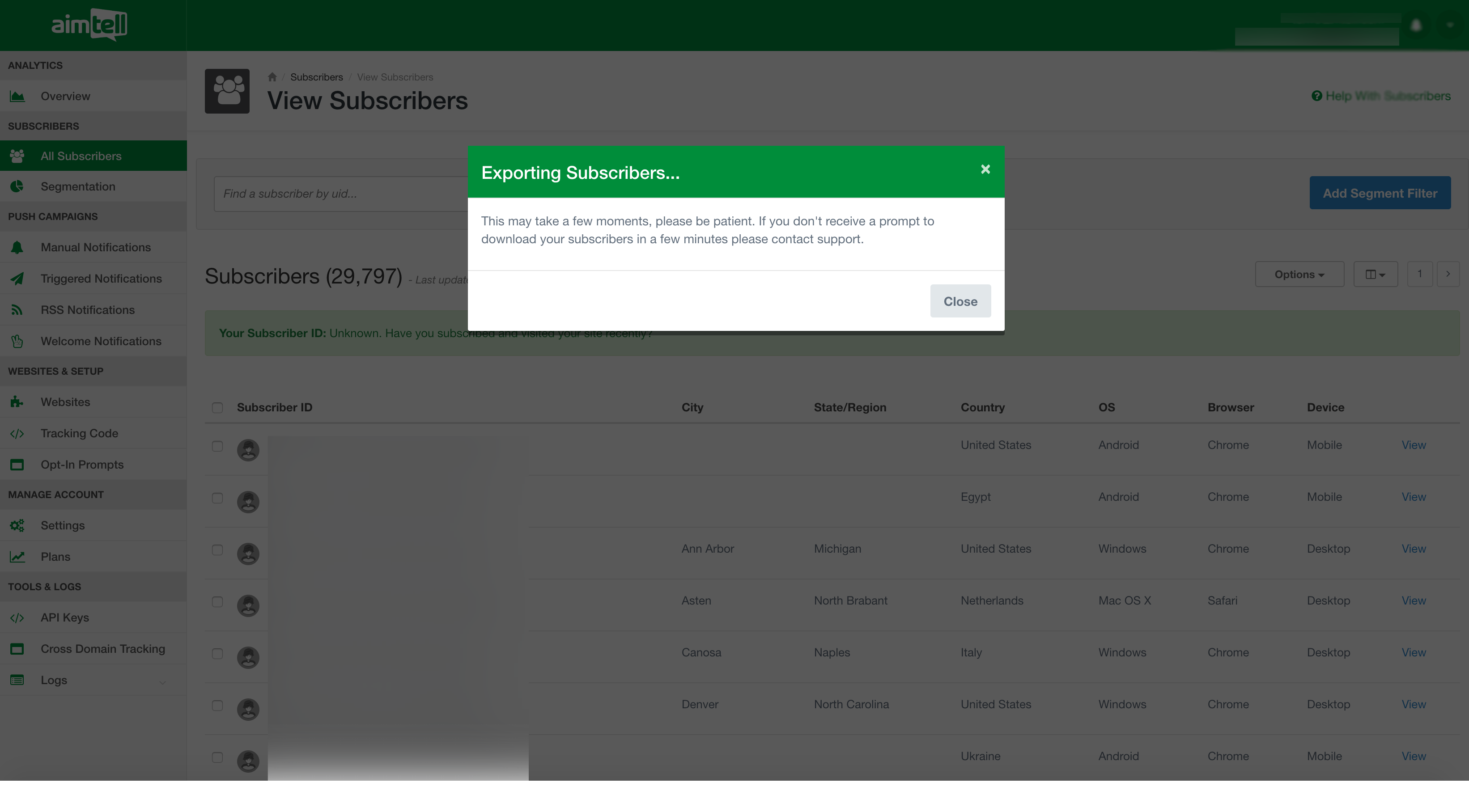 Your subscribers will now download into a csv file and you're all set!
If you're looking for a full export including subscriber push tokens, then check out our other article for advanced exporting found here: (Advanced) Can I Export My Subscribers?