How Can I Export My Subscribers?
Go to your dashboard and on the left-hand side click on 'All Subscribers'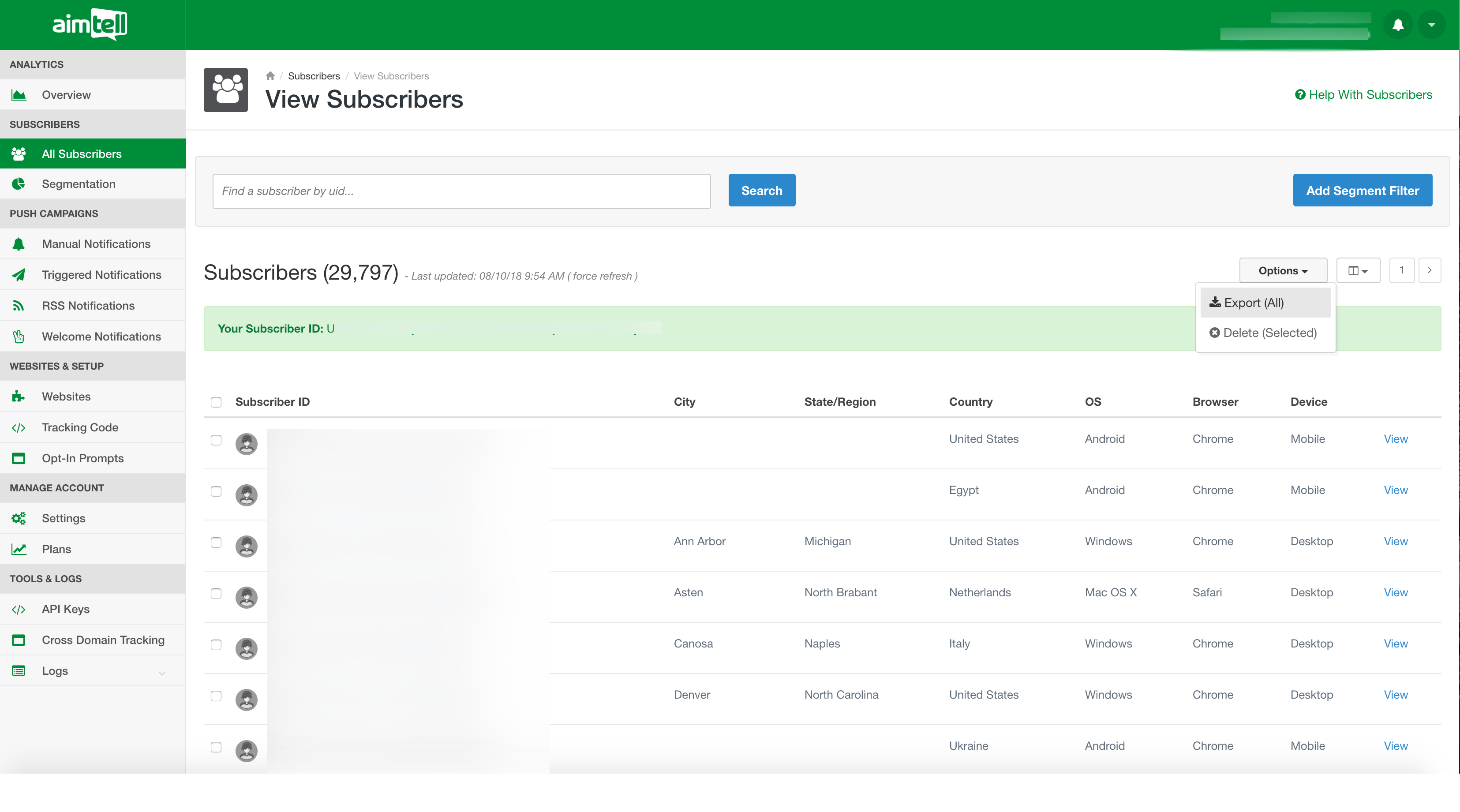 Once you are at this page, click on the 'Options' tab located underneath the blue 'Add Segment Filter' button. Then click on 'Export (All)'
You will then be redirected to your export page, where you can download your subscriber list containing all applicable information including subscriber id, geolocation, custom attributes, push subscriptions, subscriber FCM / GCM / VAPID keys, etc.