How do I block the Opt-In Prompt from appearing in the inside page of the website?
First click 'Websites', then 'View Websites' on the left hand side of the dash board.
Click 'Edit' next to your website.

Click on "Opt-In Prompts" on the left side of your dashboard.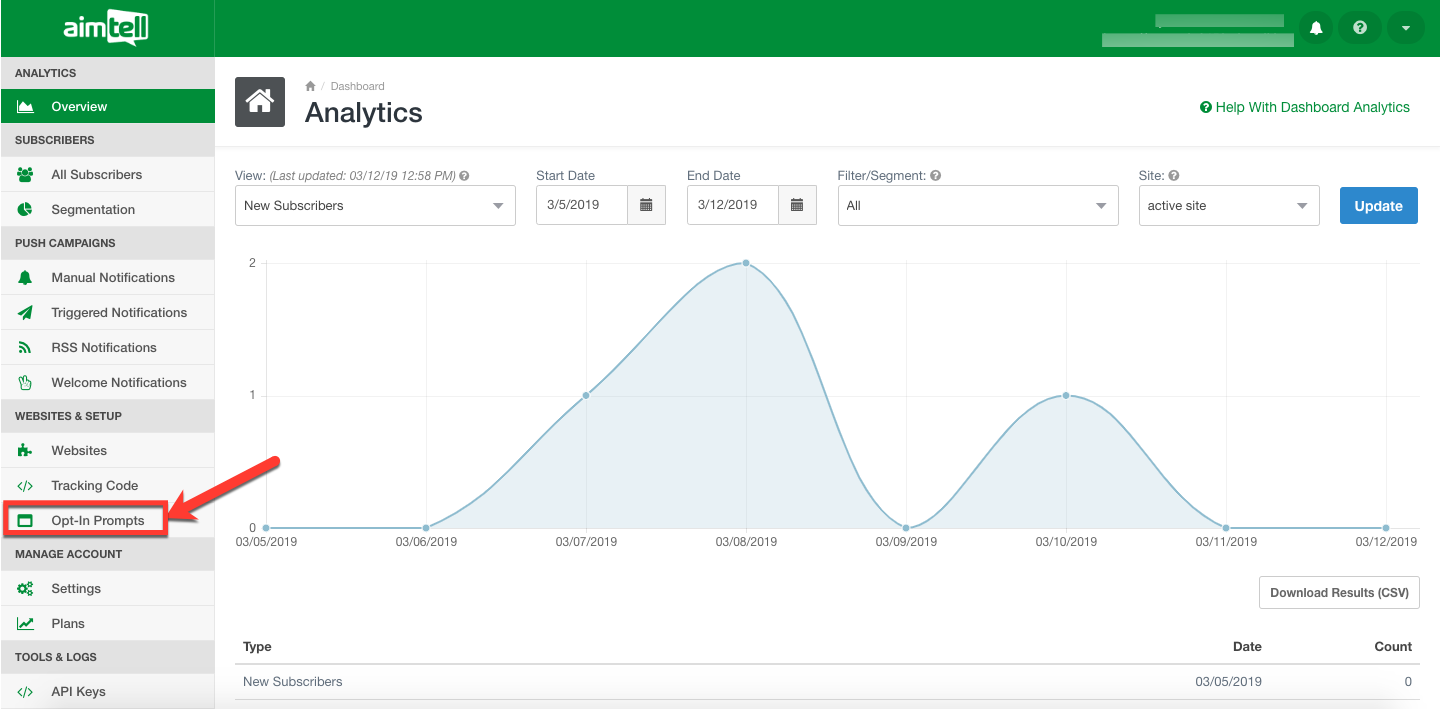 Select "Page-Specific Logic (Advanced).
Then select "Add Condition".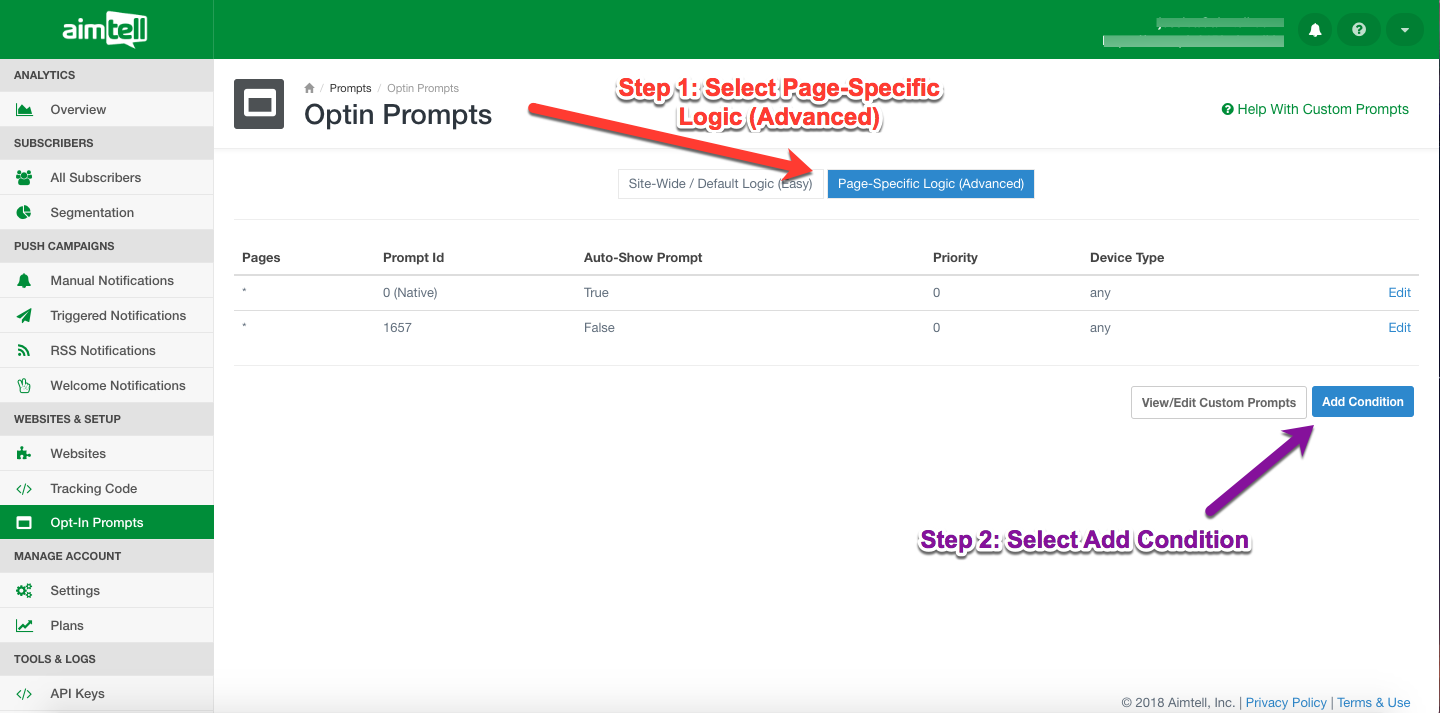 Change the Auto Prompt field to "false" and then click add condition. Now the condition is active and your Opt-In prompt will not be displayed on the pages that you have chosen.