In this documentation, we are going to show you how to install the Aimtell tracking code on your website using Google Tag Manager.
Please note that you will still have to upload the "aimtell-worker.js" file to your root directory. This means it should be accessible at yoursite.com/aimtell-worker.js. This file, alongside the tracking code, is available in your dashboard.
First, Click Add New Tag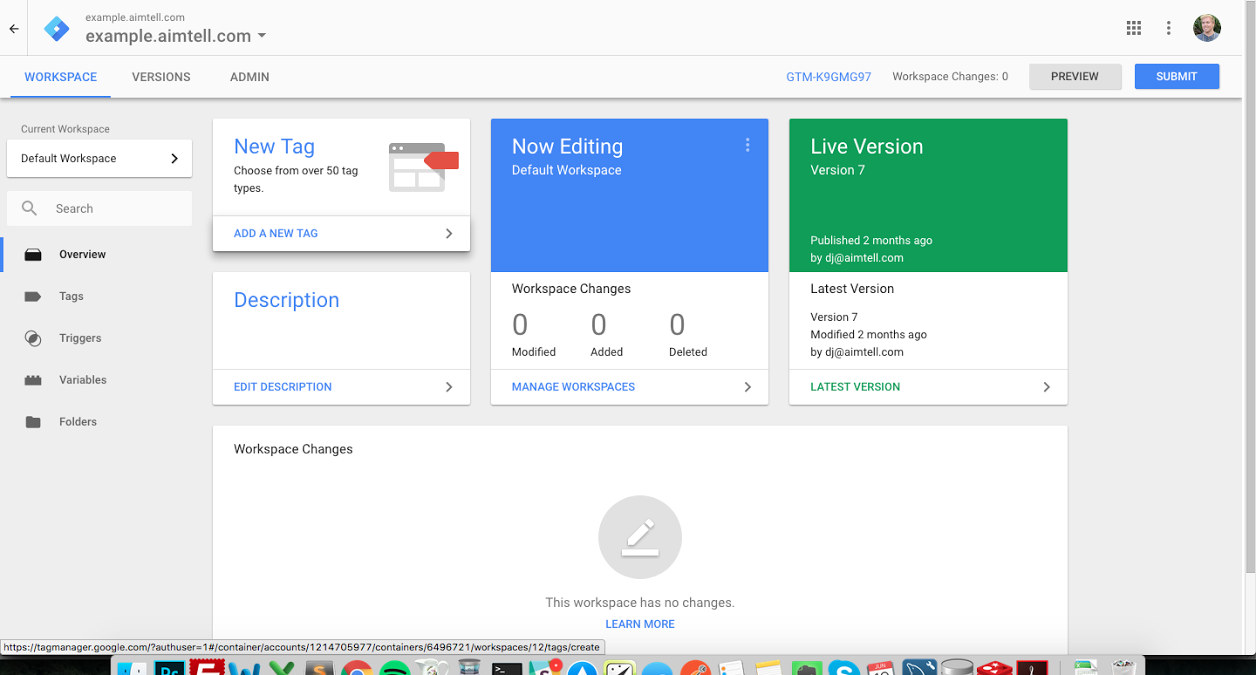 Then, select the 'Choose a new tag' to begin.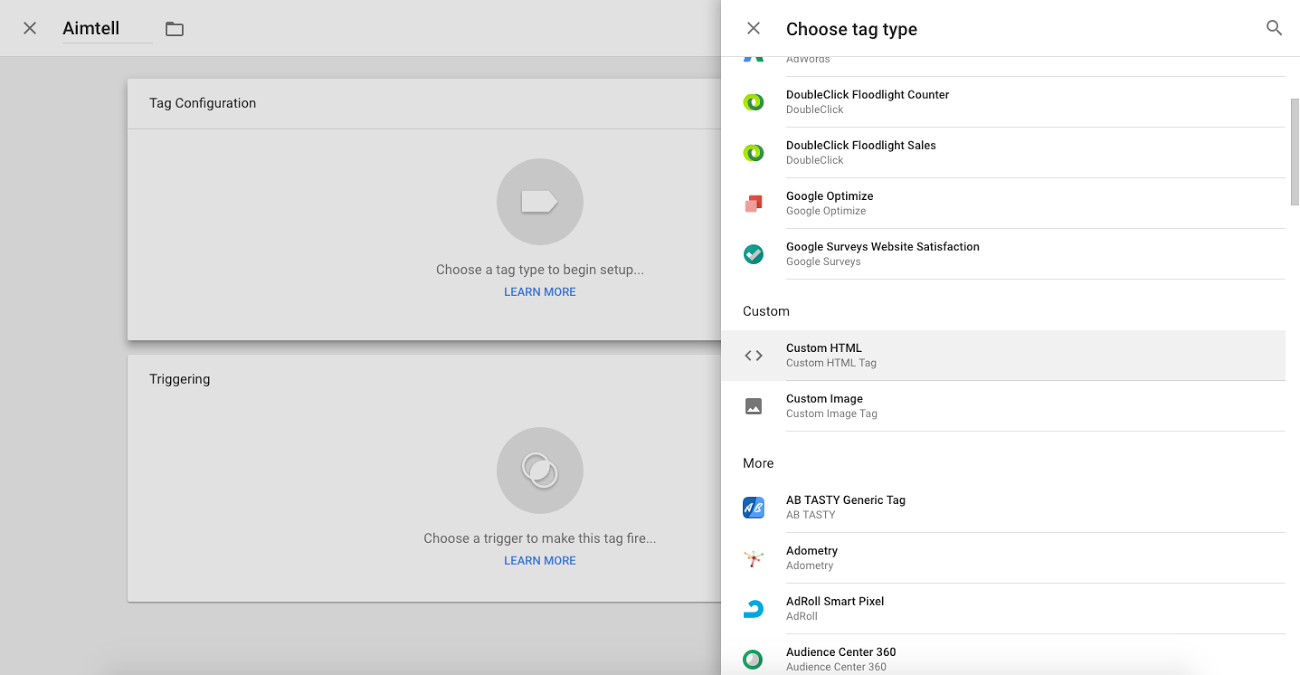 Next, find your Aimtell tracking code within
Website > Edit > Installation and then Copy and Paste that into the box.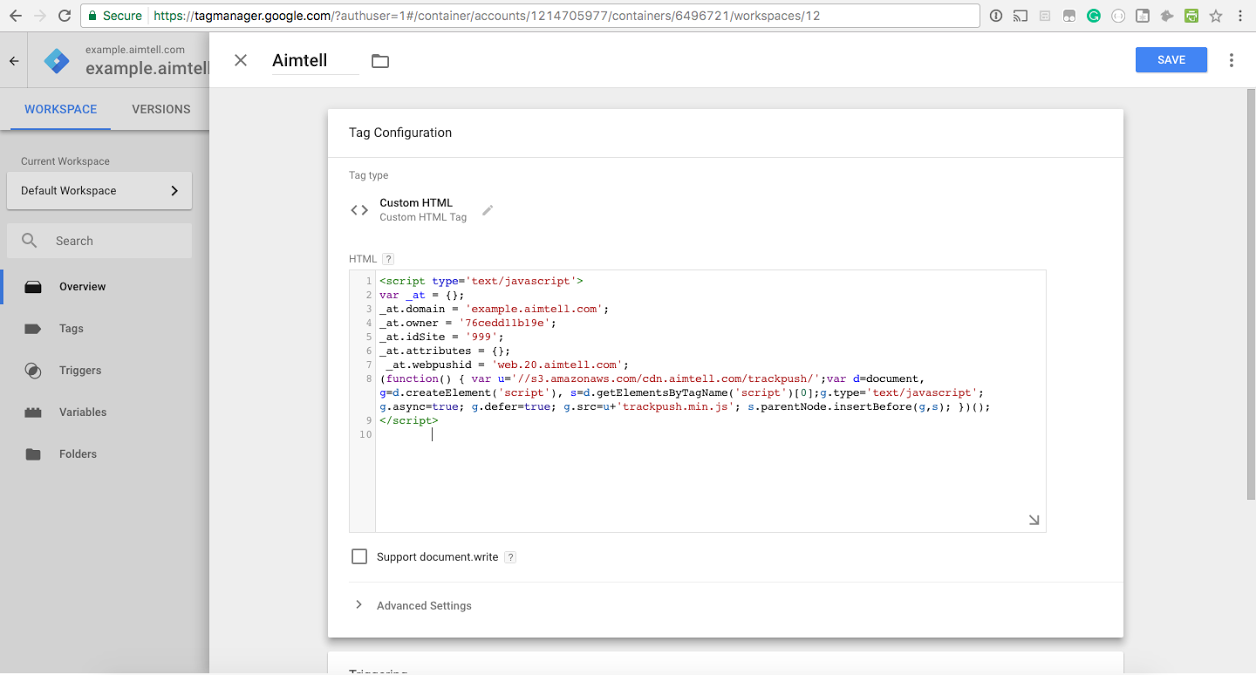 Scroll down and click on the 'Choose a trigger'
Then on the next page, select 'All Pages'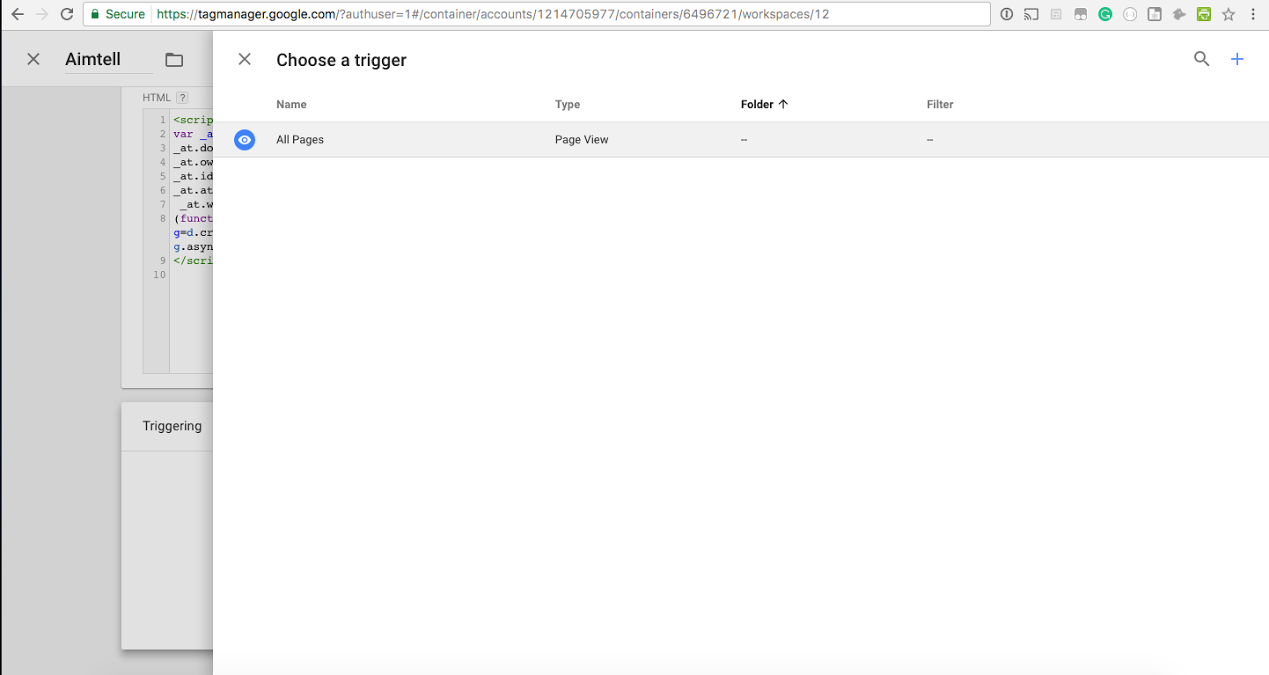 Hit save and click back to your workspace.
Then click 'submit' on the top right.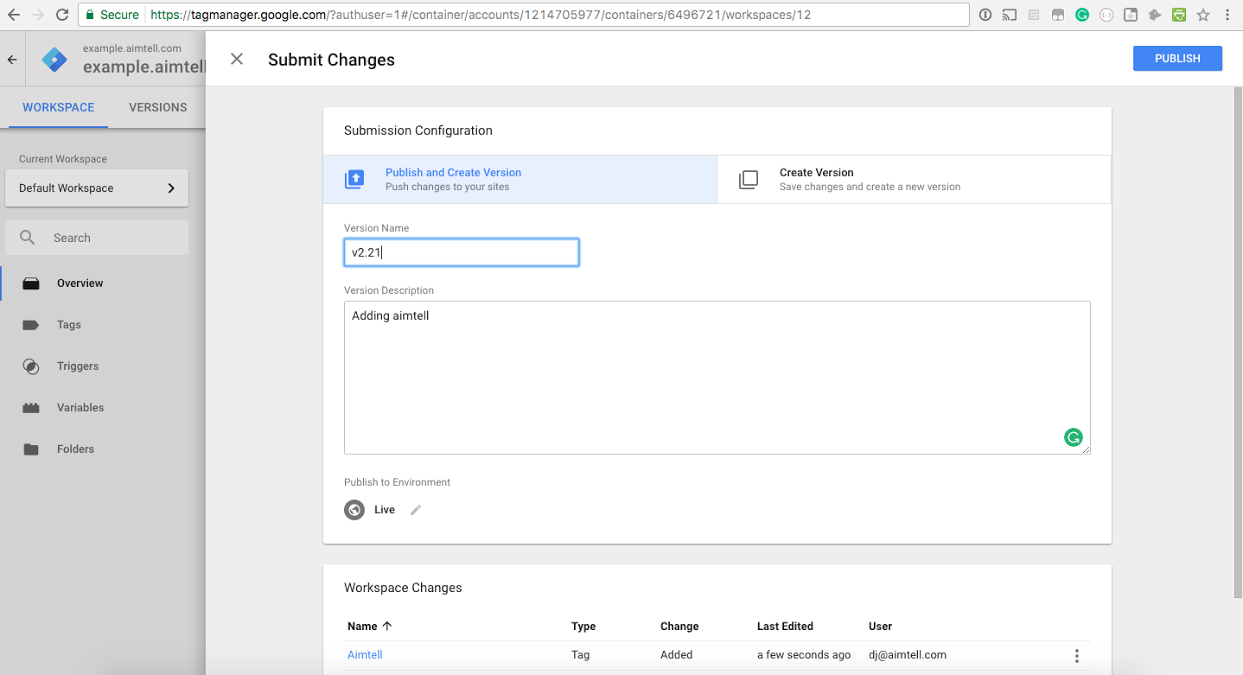 On the next screen, fill out your version number and hit 'Publish.'
Your site should now prompt people to subscribe.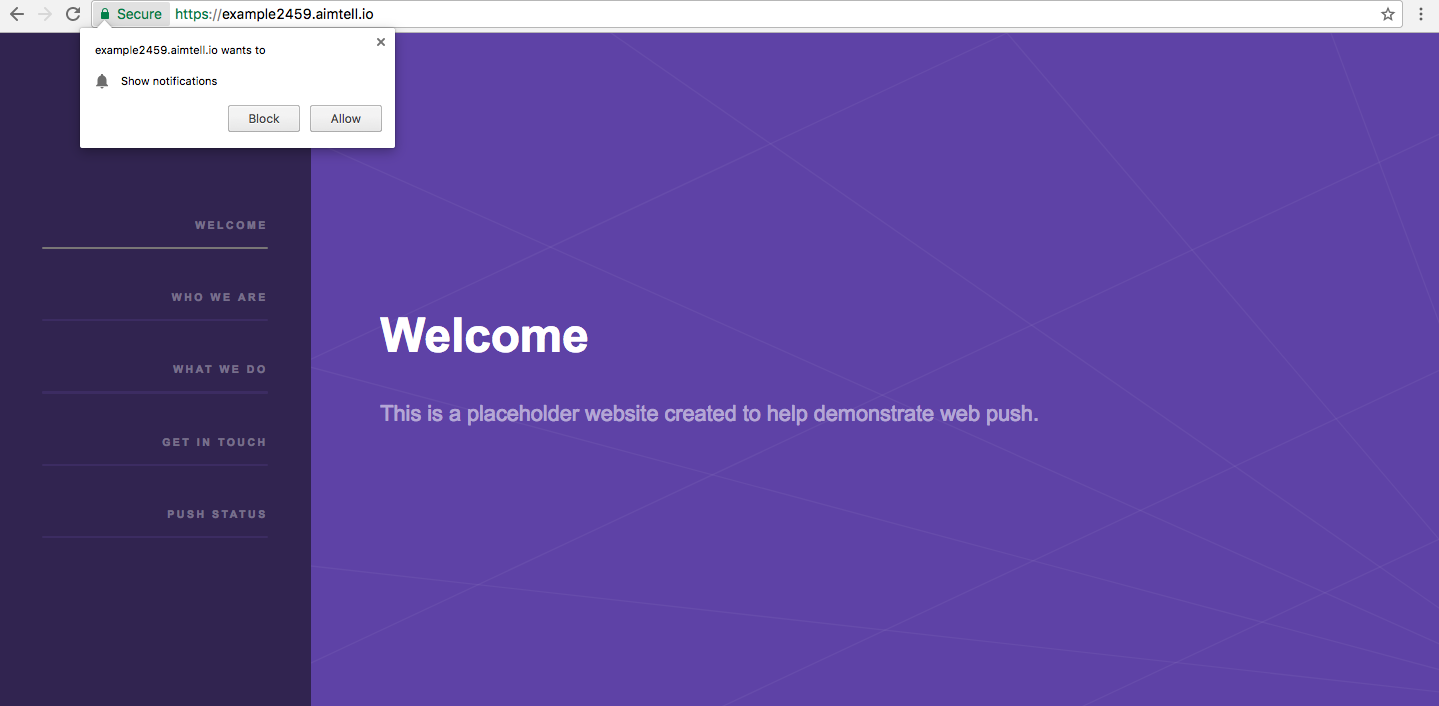 Remember, you still need to place the aimtell-worker.js on your site if you haven't already. This can be found within your dashboard under Websites > Edit > Installation.