Install Aimtell with Wordpress.
Video: Chrome & Safari Web Push Notifications - Wordpress Plugin (2:30 min)
In this document we are going to show you how to install web push notifications with our Wordpress plugin. To help show you how easy it is, we've put together a short 3 minute video above which covers the entire installation process. If you'd prefer to follow step by step written instructions, just skip past the video and follow the steps below.
Go ahead and jump into your Wordpress admin (usually this is yourdomain.com/wp-login or yourdomain.com/wp-admin).
After you've logged in go to "Plugins" >> "Add New" and search for "Aimtell". You should see the plugin on this page – just click install now. The plugin may take a few seconds to prepare and should reload once ready. At that point you should be able to click "activate now".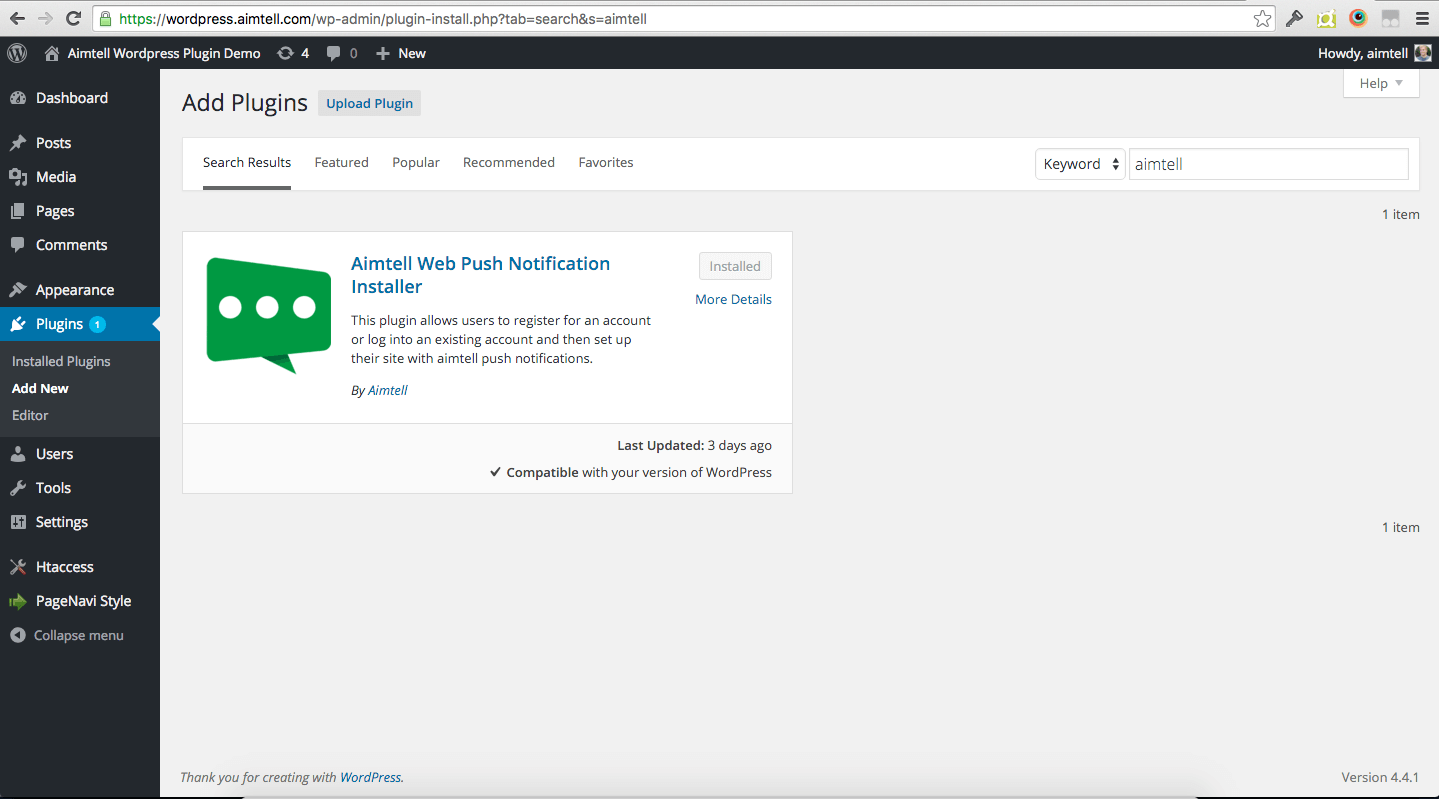 After the plugin has been activated, click on "Aimtell Web Push" on the side navigation. You should be prompted with a login/register page.
If you already have an Aimtell account, go ahead and log in otherwise click the link that says new member signup.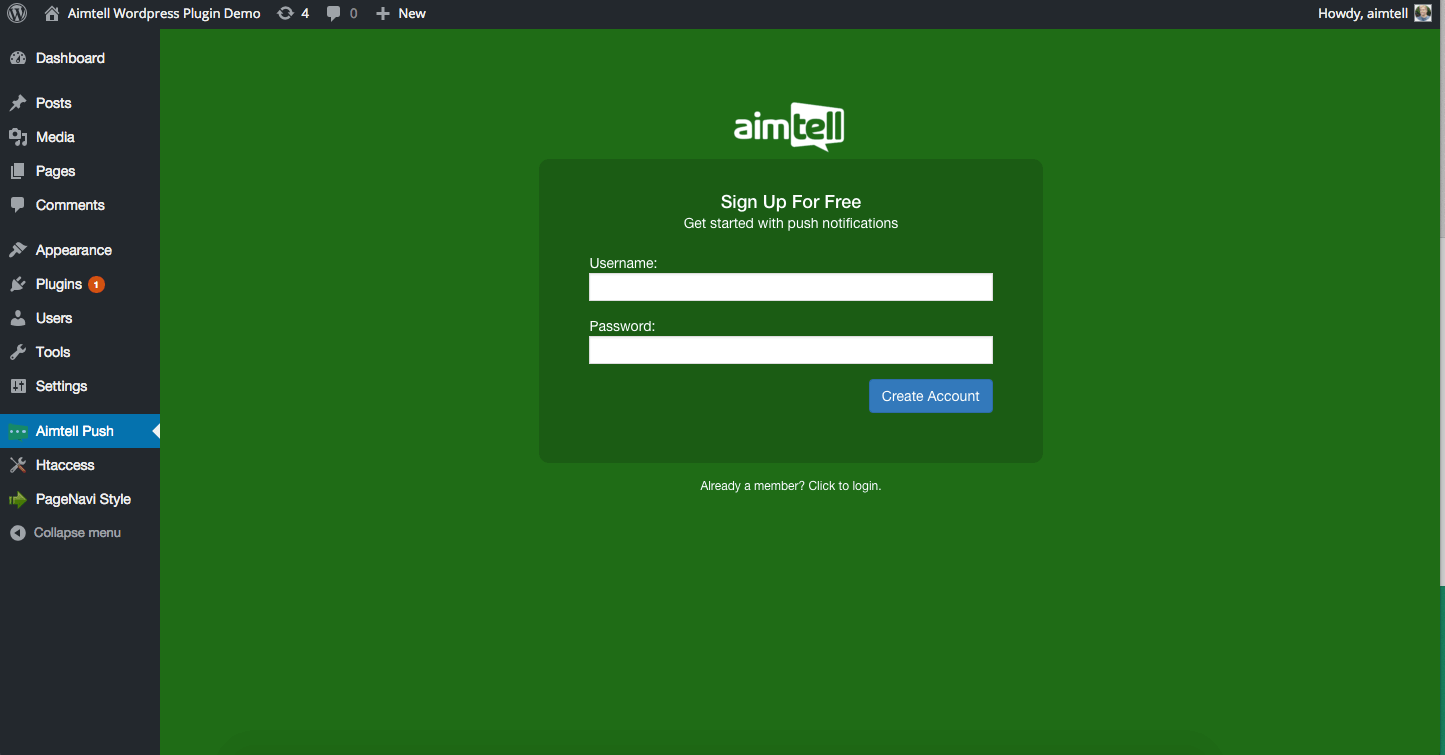 Once you've created your account you should see a page which asks you for an image and name. The image is the notification image that will be shown for all push messages you send. The name is the title of your website that will be shown to users when they receive the option to subscribe to your website.
Chrome currently requires websites to be HTTPS in order to send push notifications. This is simply a security measure. If your website isn't HTTPS - that's ok, website visitors on Safari can still subscribe to your website. Once you enable HTTPS on your website users on chrome will receive a prompt as well.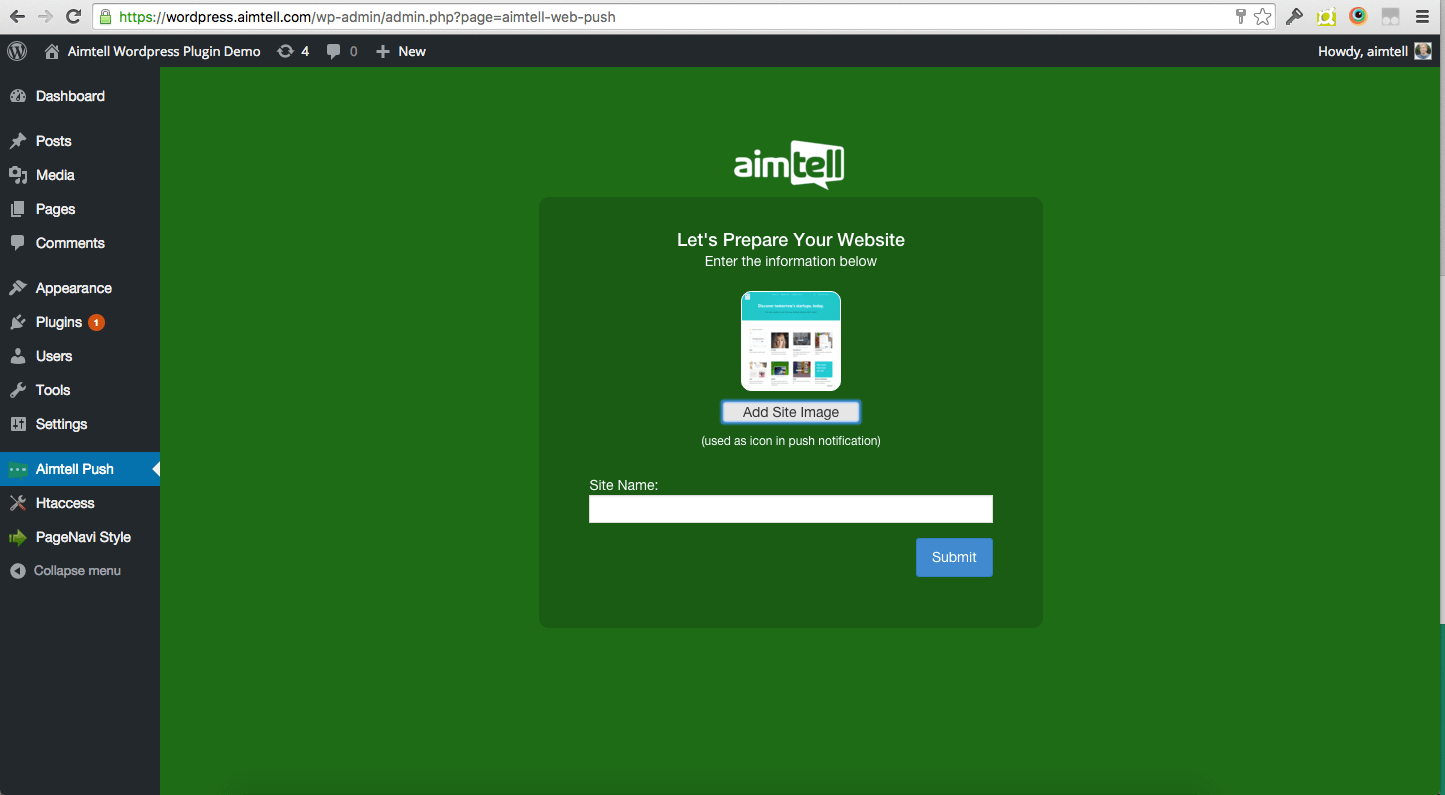 After filling out the desired website name and push notification image, hit submit. The system will automatically register an account for you, add your website to your account and then install the required files on your website. It should take only a few seconds.
That's it! Your website will now prompt visitors to receive push notifications. You can log into your dashboard either by clicking on the link provided in the plugin page or by going to: https://dashboard.aimtell.com/login