There are various additional and optional settings to choose from when creating your manual notification campaigns.

Here are the settings available and the definition of their functions:

(Note: In order for a setting to be active, their corresponding drop down tab will need to be set to 'True')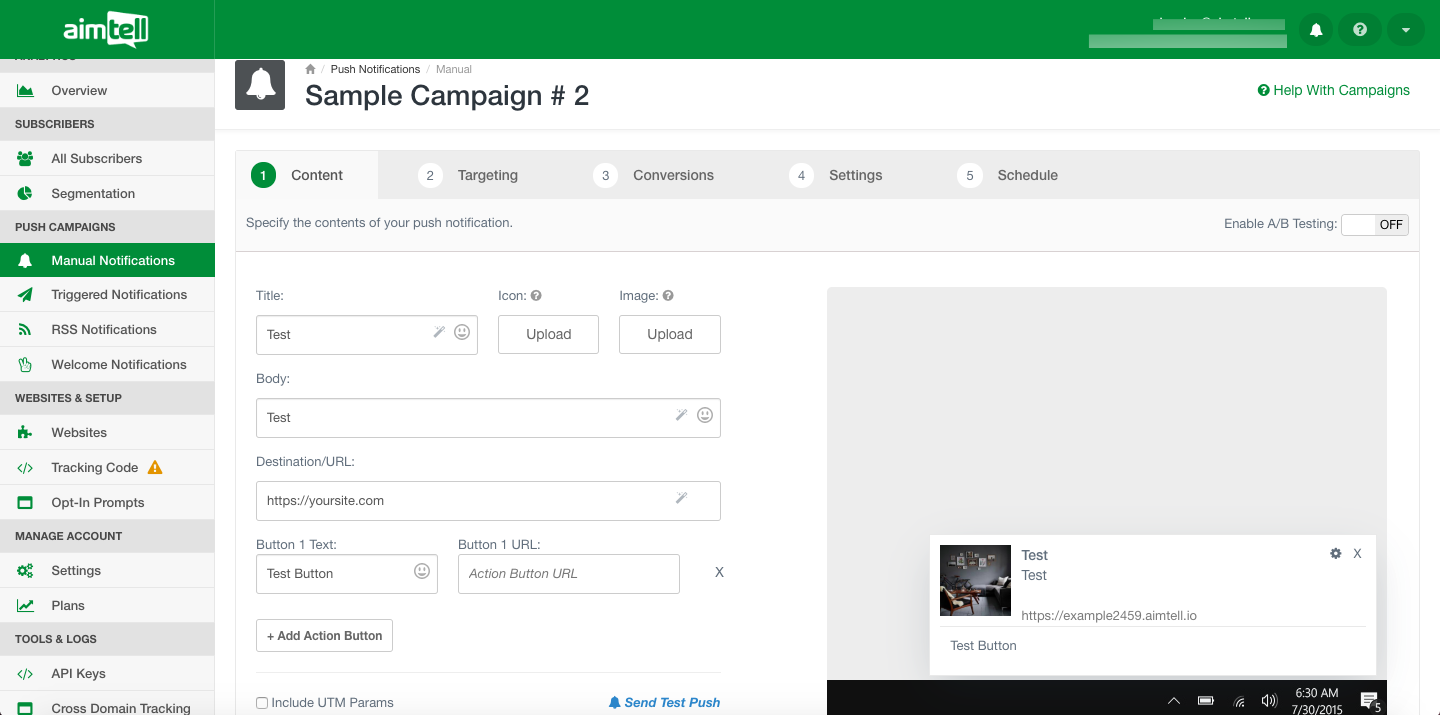 Manual Campaign Settings: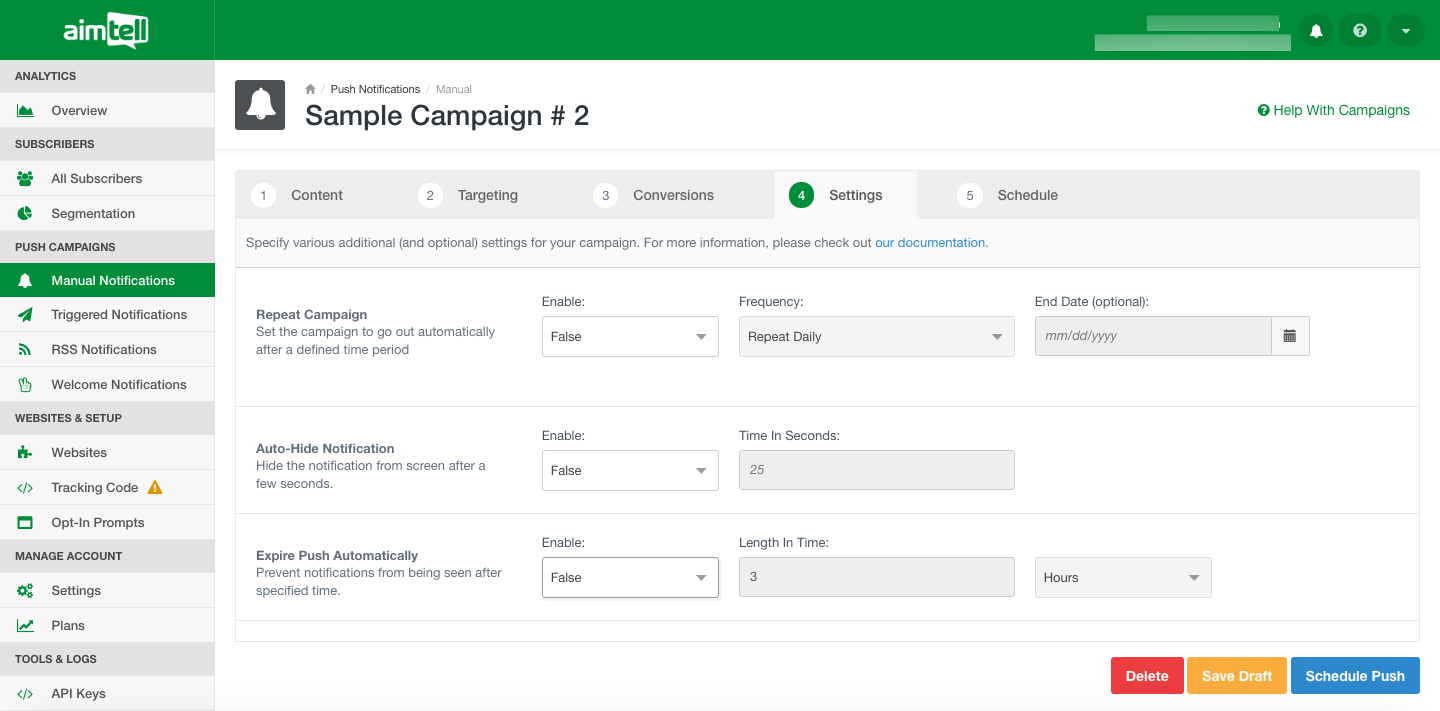 1) Repeat Campaign: With this setting you can choose to have your notification campaign repeat either daily, weekly, or monthly by changing the first drop down tab to 'True' and then selecting your automation schedule of choice with the second drop down.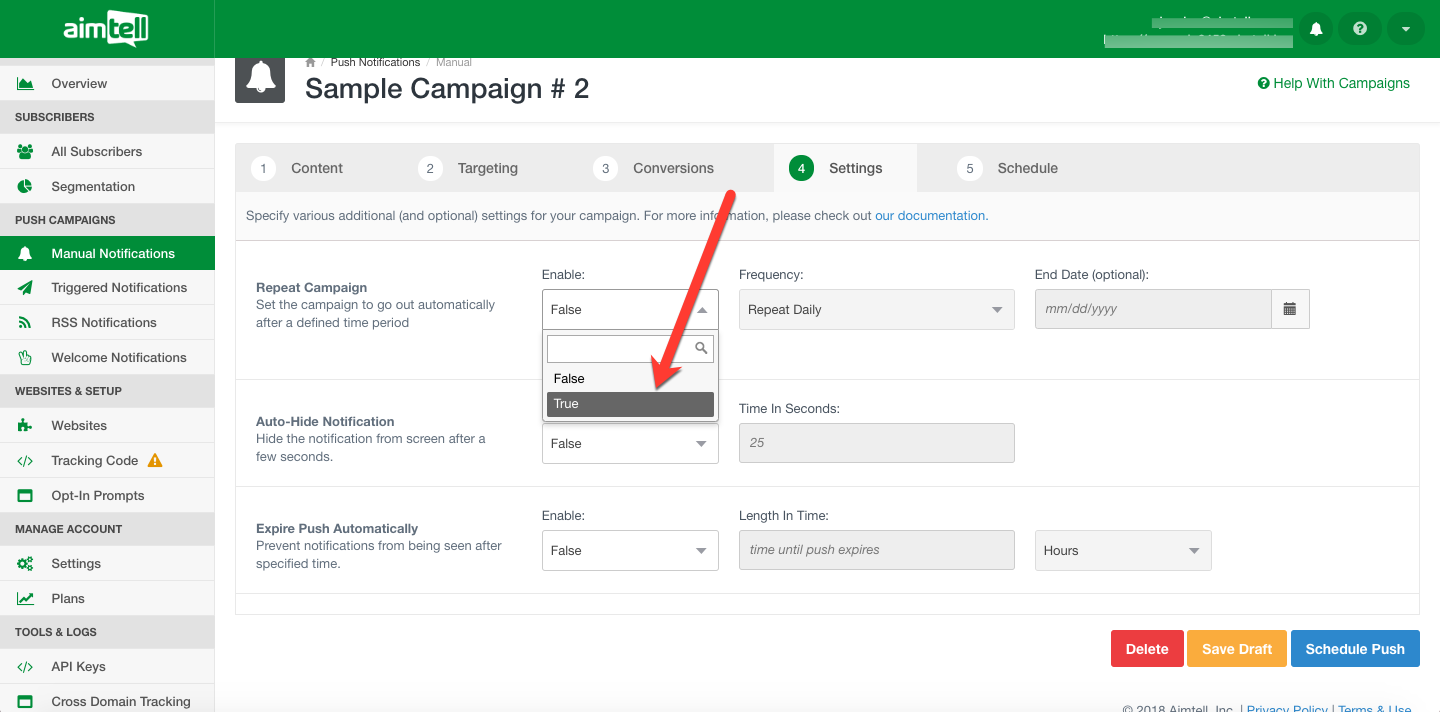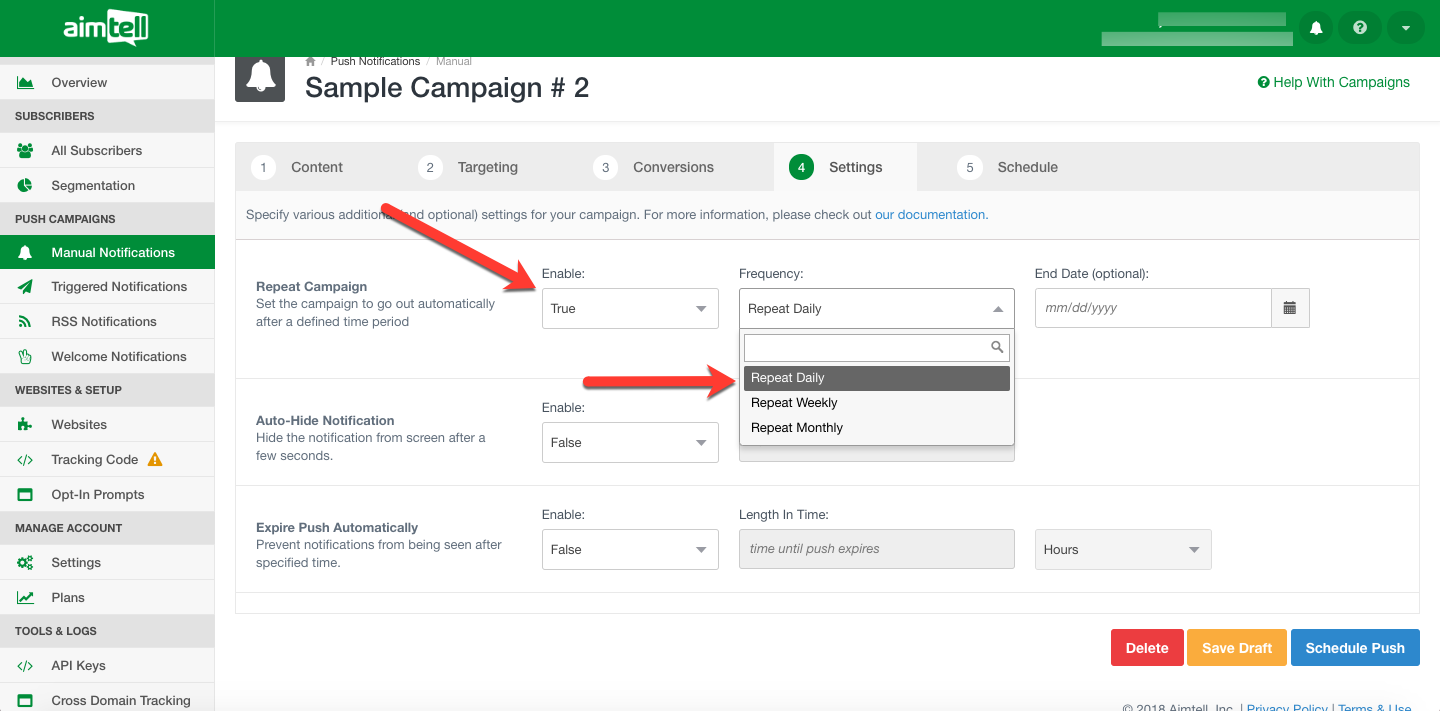 2) Auto-Hide Notification: With this setting you can choose how long your notification will stay on your subscribers screen before it disappears. Just change the corresponding drop down to 'True' and then type in the number of seconds you wish your notification will be shown for your subscriber.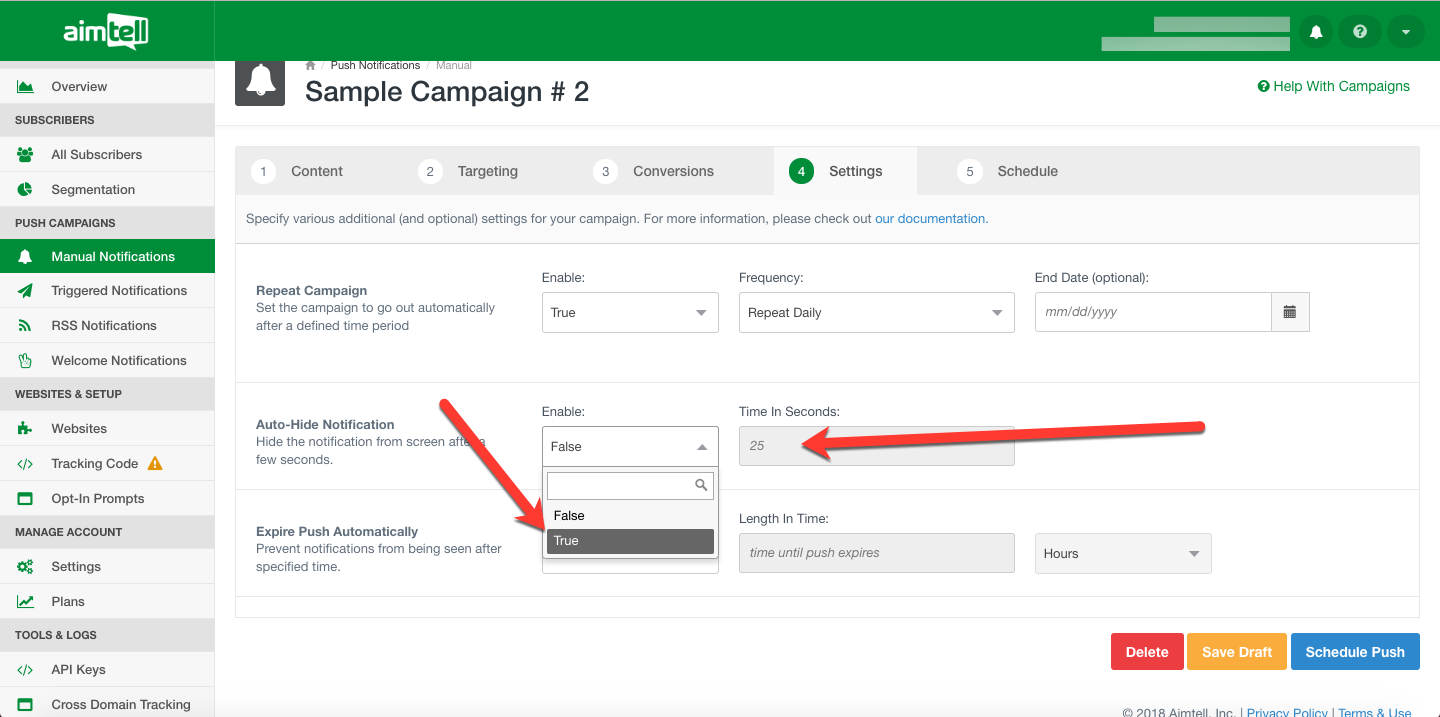 3) Expire Push Automatically: The 'Expire Push Automatically' feature allows you to choose when your notification will expire in terms of minutes, hours or days. This effectively means that if the notification isn't received before the expiration time (for example, the device is offline), it won't be received at all. Just set the first drop down to 'True', type in a number in the second field, then choose minutes, hours, or days in the third drop down tab.