Learn how to setup your native or custom opt-in prompt with site wide logic.
On your Aimtell dashboard select 'Opt-In Prompts', located in the navigation bar on the left side of the screen under 'Websites & Set Up'.
Below is a screenshot of the native selected. You have the option to select this with both the native and custom opt-in prompts.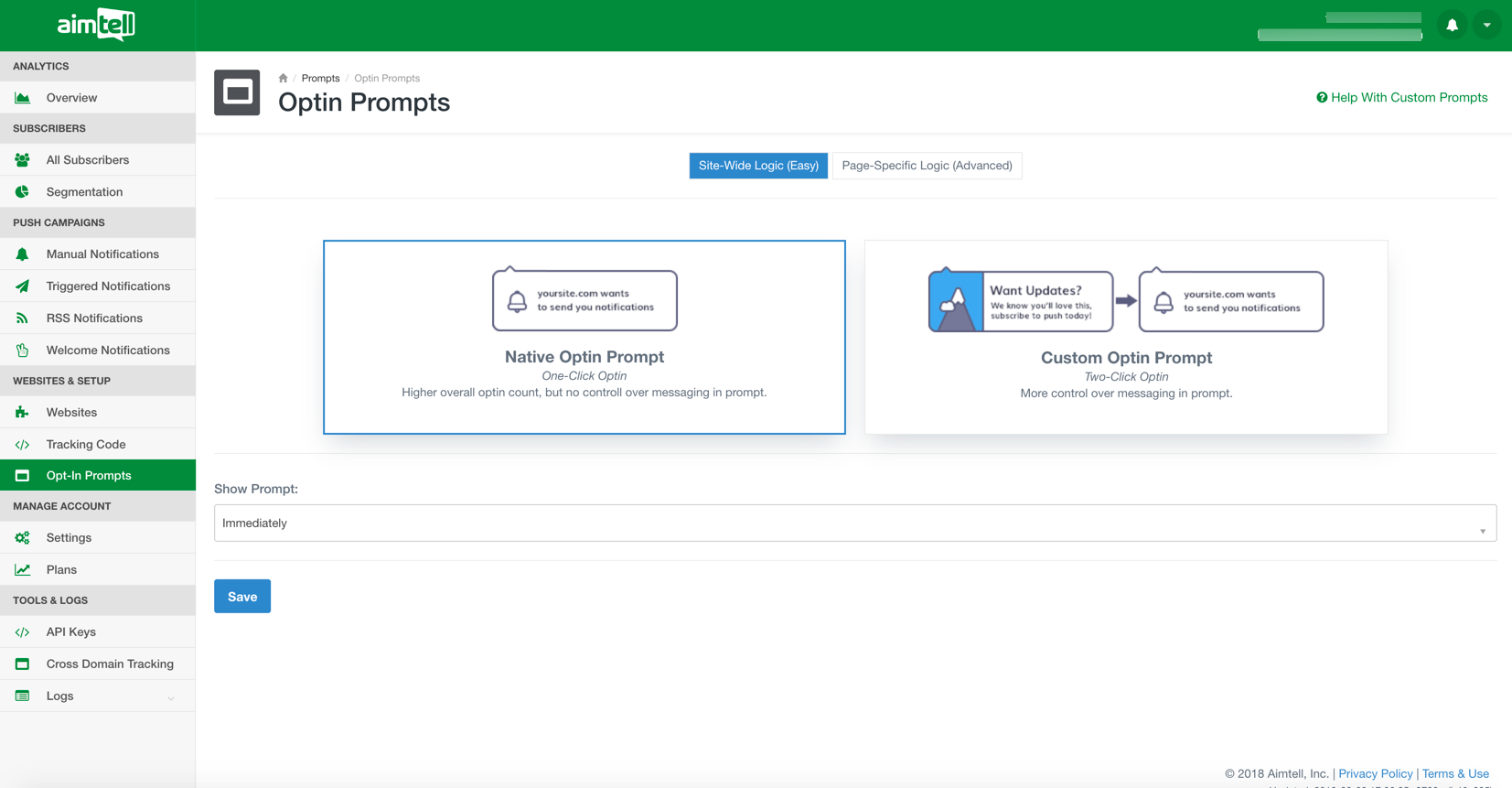 If you select 'Custom Opt-in Prompt', a drop down of Custom Opt-in Prompts that you have created will be displayed allowing you to choose the custom prompt you would like to use.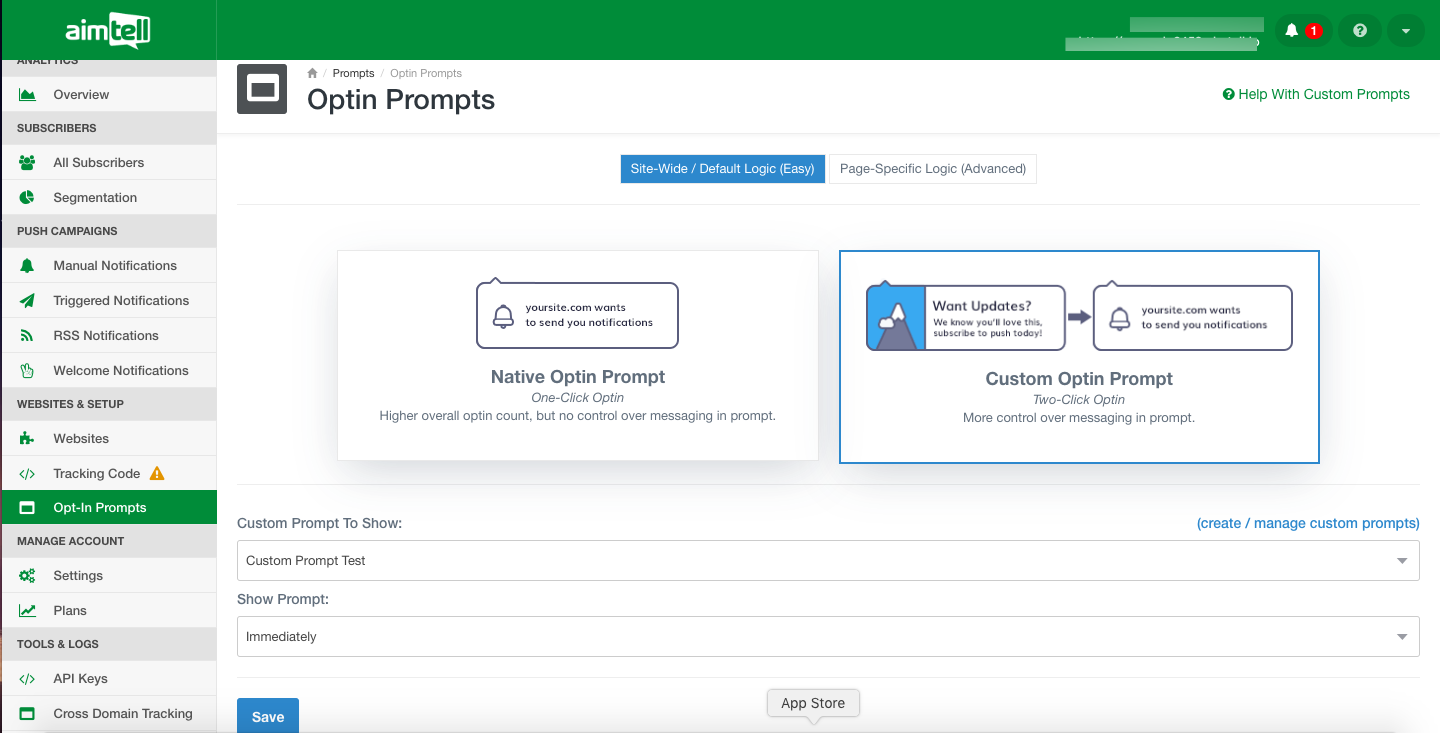 After selecting either the native or the custom prompt you will need to select when you would like the prompt to show.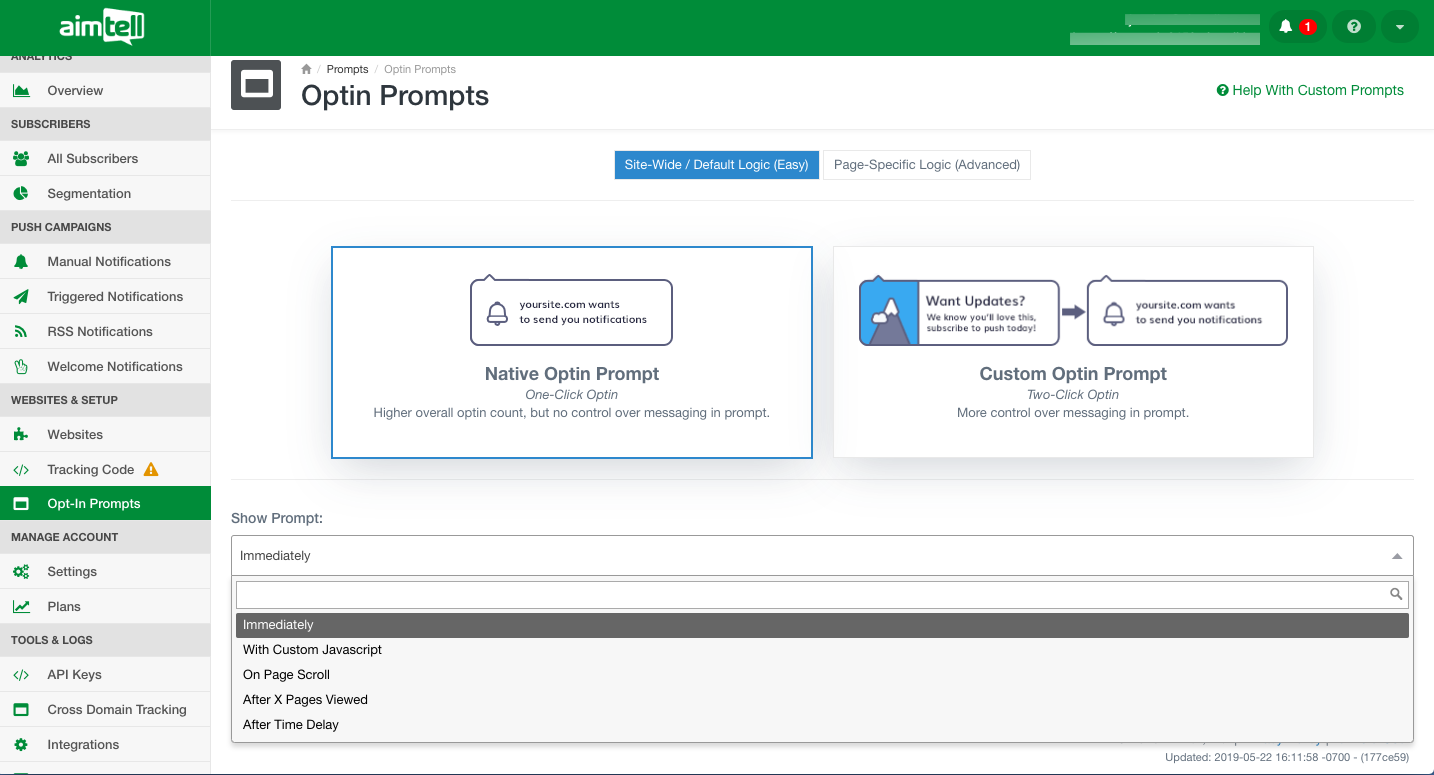 There are five options to choose between on both the custom and native prompt.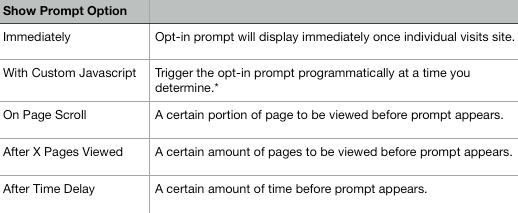 *Note: You can also use custom javascript to remove the default opt-in prompt by selecting this option, but not enabling the javascript. This will cause the opt-in prompt to not appear.
Simply save and you're done!
If you need help with subscriber prompt management, read our walkthrough here.
If you would like to learn more about customizing your opt-in prompt you can read about it here: