Triggered Notifications are activated once an 'Event' occurs. In order to send a specific 'Triggered Notification' you will first need to track the 'Event'.
​
If you are a Shopify user, the 'Abandoned Cart' and 'Item Shipped' events will already be tracked for you.
To learn ​how to send a triggered notification to a subscriber who has viewed a specific page, follow these steps.
Step 1: Track the 'Event'
​
You will need to put a small snippet of code on the page that you are wanting to track.
This is is known as a Custom Event
For subscribers viewing a specific page it would be:
"Green Chair" is an example/variable of what the page COULD be. You would fill in the specific variable that pertains to your website here.
Once you create your 'Custom Event' to track. It should show up in your 'Event Log's tab on your Aimtell dashboard.
Step 2: Verify that the 'Custom Event' that you just created is showing up in the 'Event Logs'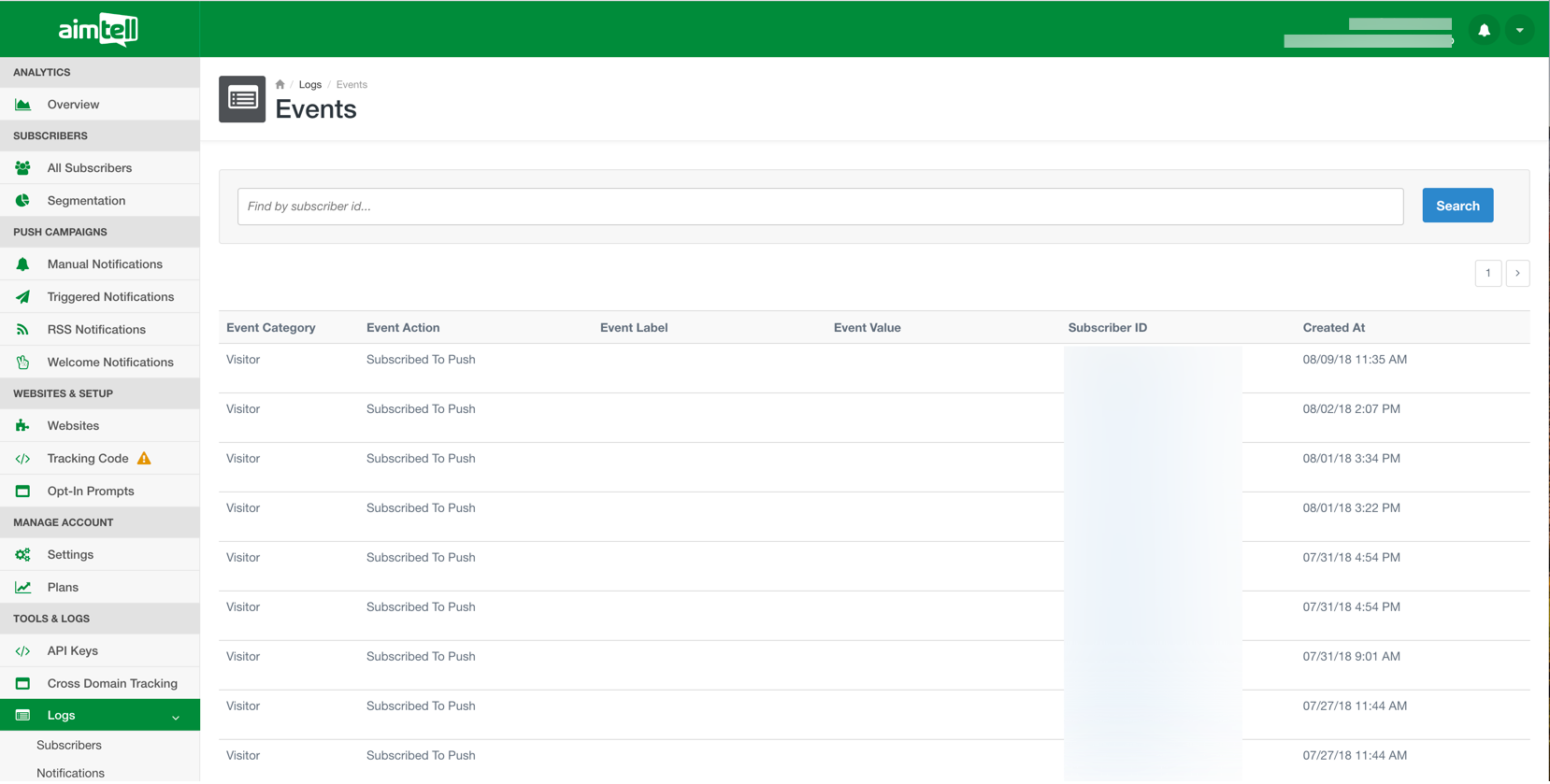 ​
Step 3: Once you start seeing your 'Custom Event' actually processing, you can then create a 'Triggered Notification' using this 'Custom Event'.
At this point the 'Event Category would be 'Viewed Page', the 'Event Action' would be 'Green Chair' and you can then set the delay on how many seconds it will take to be displayed.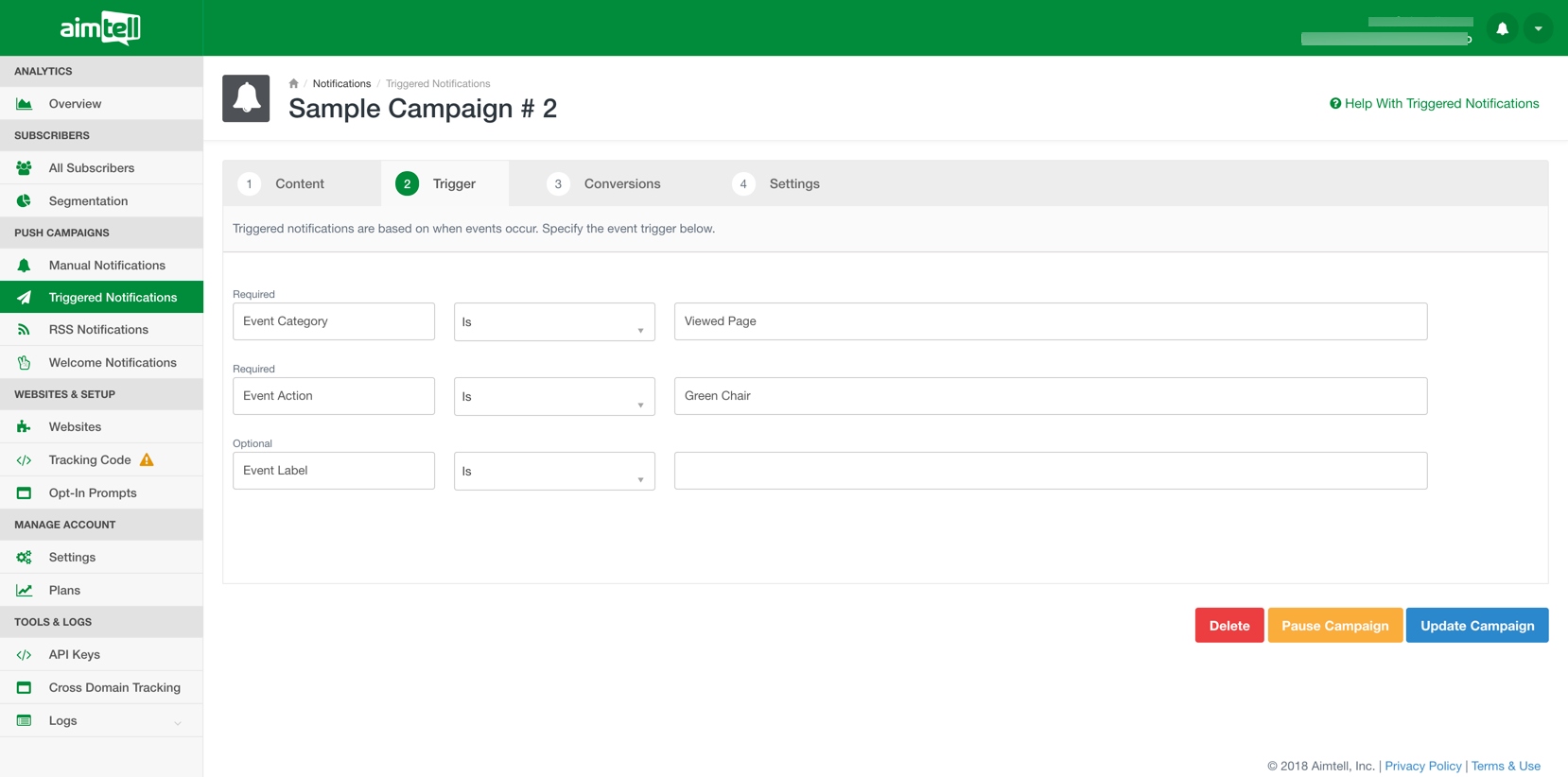 When you are finished, you may either save the campaign as a draft or activate it right away by selecting the appropriate button at the bottom of the page (you may also choose to delete the campaign if you wish).
That's it! Your new triggered notification will display along with all of your other triggered campaigns.