There are various additional and optional settings to choose from when creating your triggered notification campaigns.

Here are the settings available and the definition of their functions:

(Note: In order for a setting to be active, their corresponding drop down tab will need to be set to 'True')
1) Delay (in Minutes): Here you can customize how quickly you want your notification to be sent once a user triggers the specified event. The number that you put in the content field will be the number of minutes that your Triggered Campaign is delayed. For example, on an abandoned cart trigger, if you type '60' it will mean that a user will be notified via push notification 60 minutes after their Cart was Abandoned. You may change this time if you like.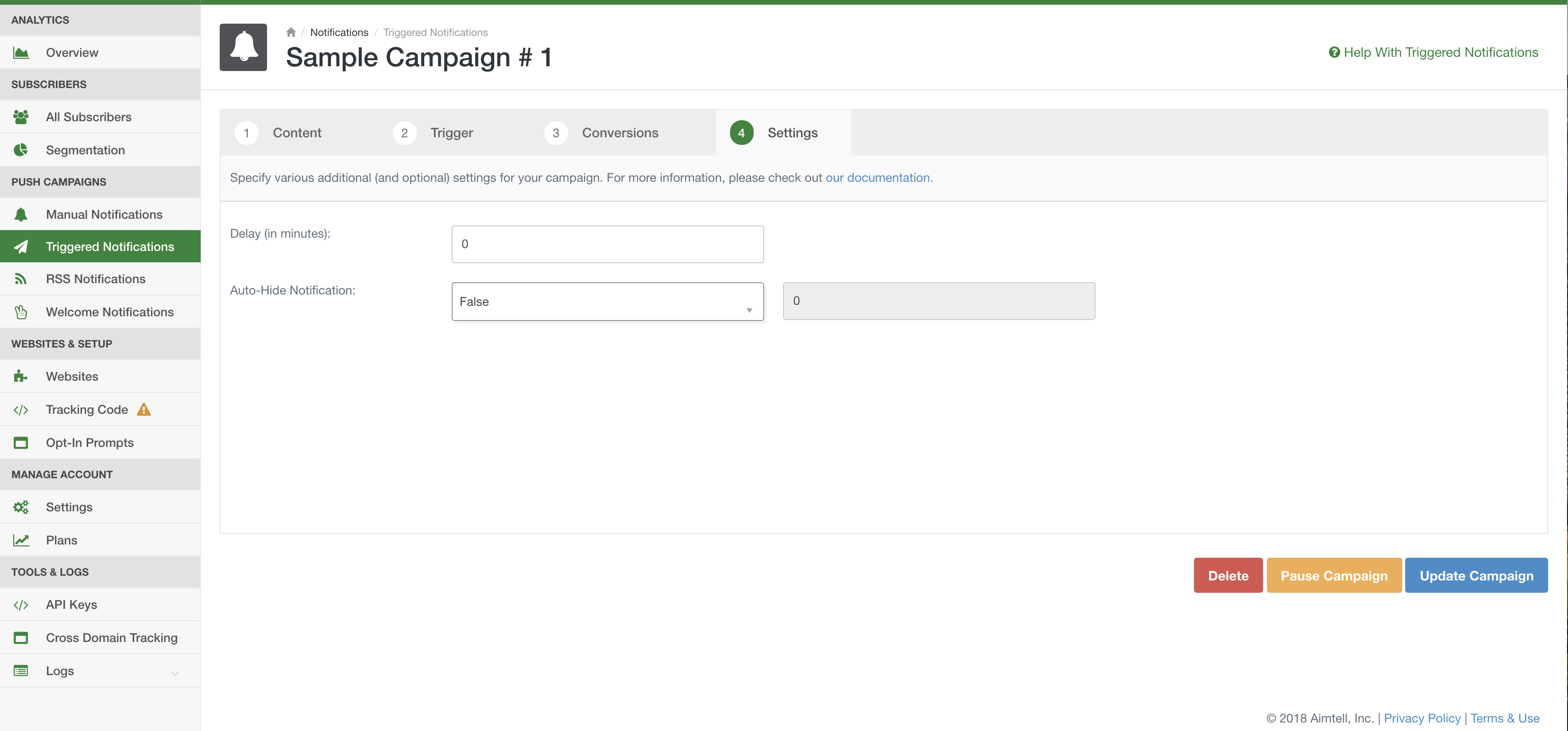 2) Auto-Hide Notification: With this setting you can choose how long your notification will stay on your subscribers screen before it disappears. Just change the corresponding drop down to 'True' and then type in the number of seconds you wish your notification will be shown for your subscriber.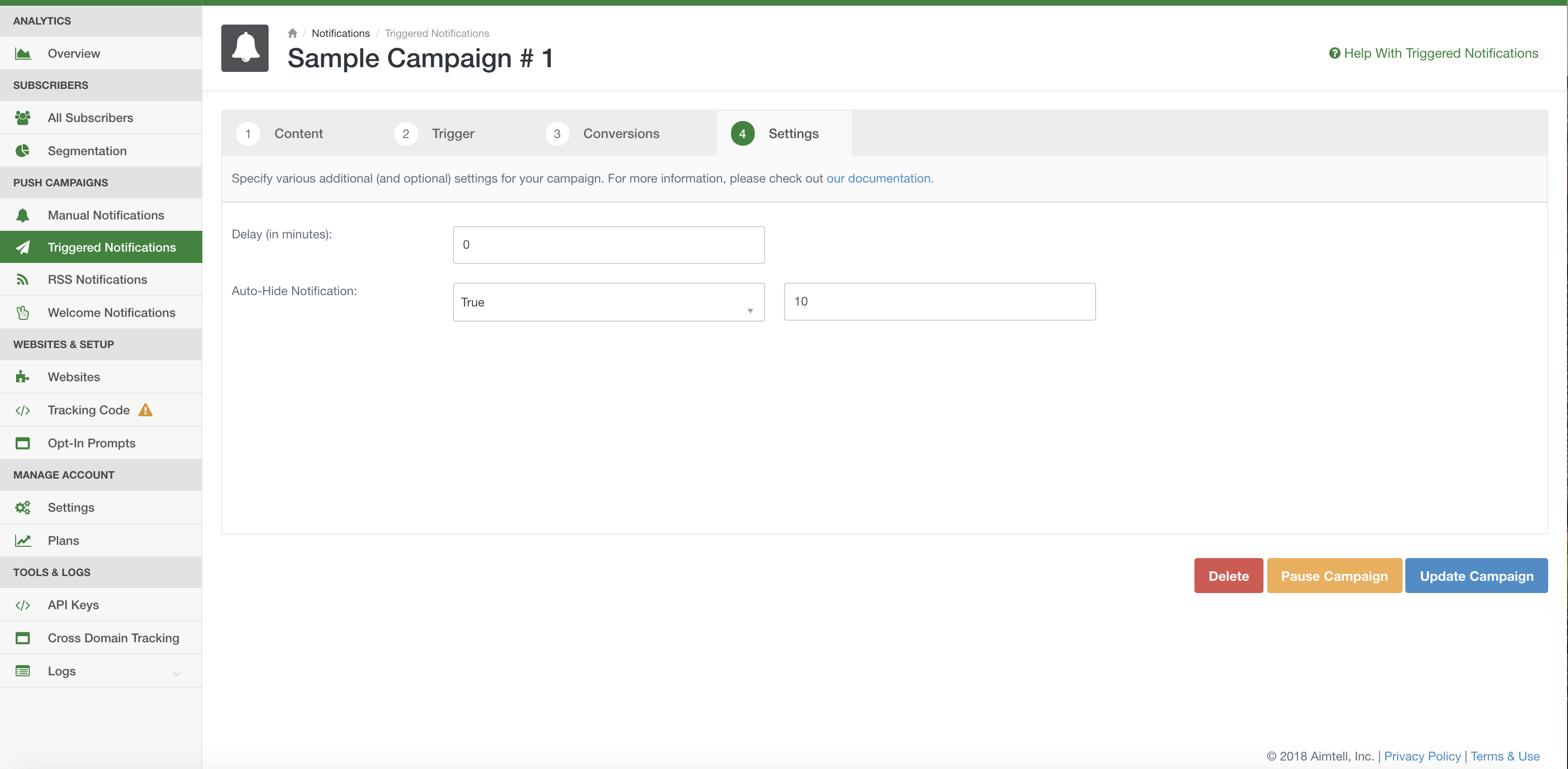 3) Device Targeting: With this setting you can control if you want your triggered notification to send to any device, just mobile devices, or just desktop devices.