Enable Two Factor Authentication on your account for the best protection.
In order for our users to feel more secure, we have enabled 'Two Factor Authentication' (2FA)
Enabling 2FA:
Select "My Account" from the top right hand drop-down.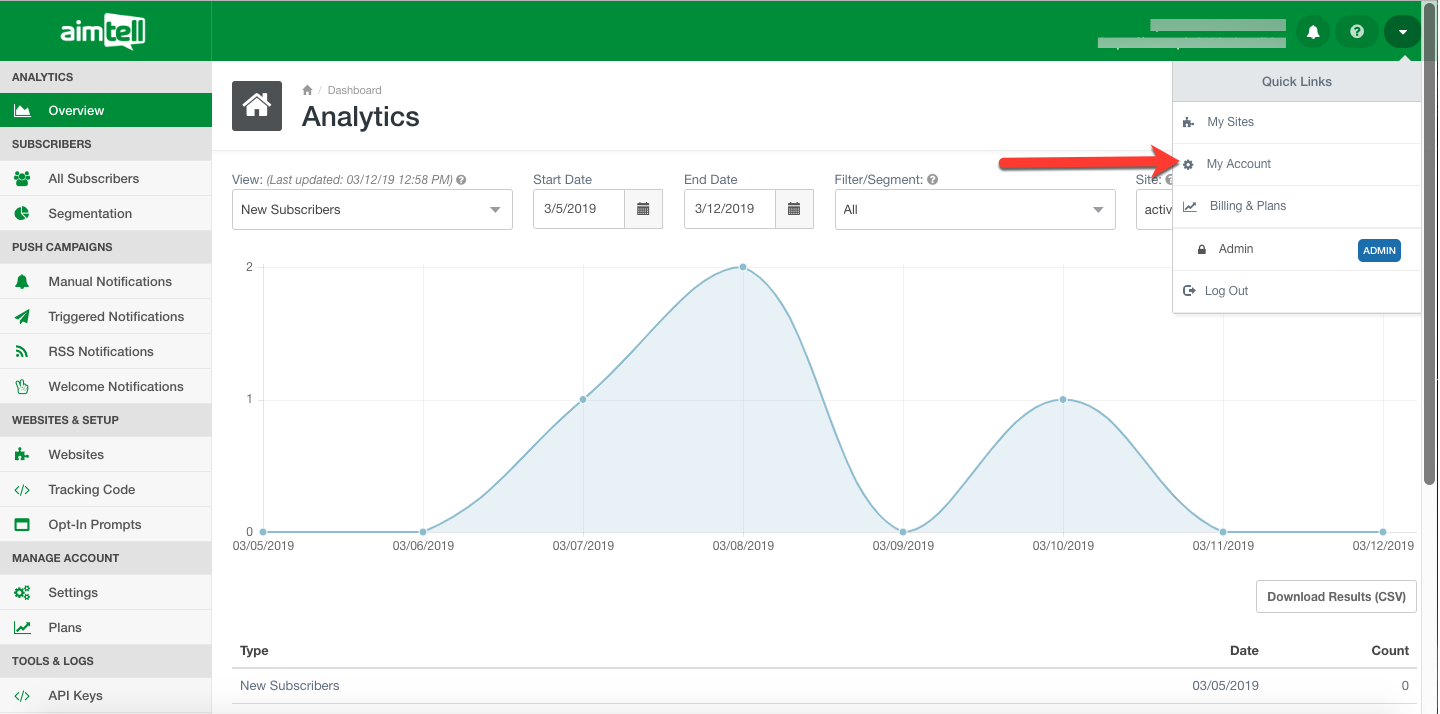 Select "Two Factor Authentication".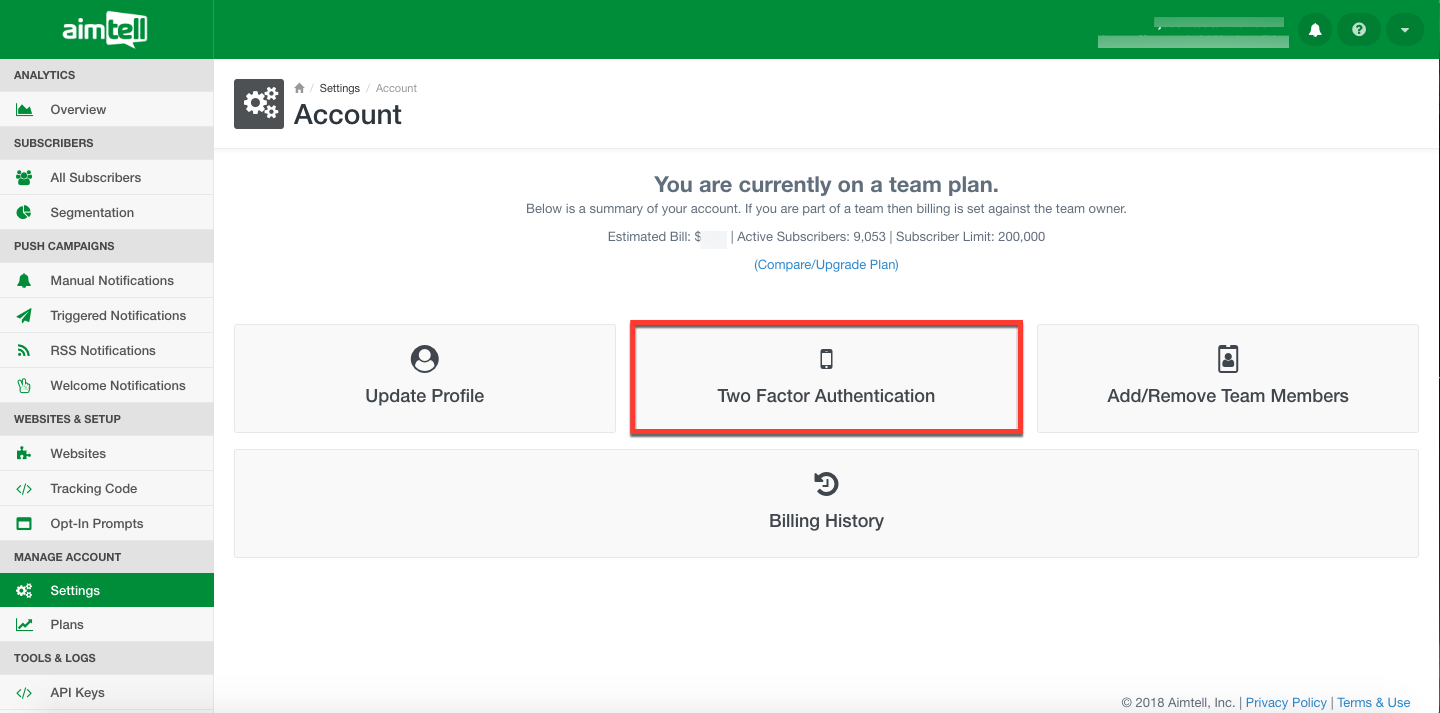 Choosing 'Enabled' will activate 2FA on your account, then all you will need to do is add the phone number that you would wish to receive your verification code.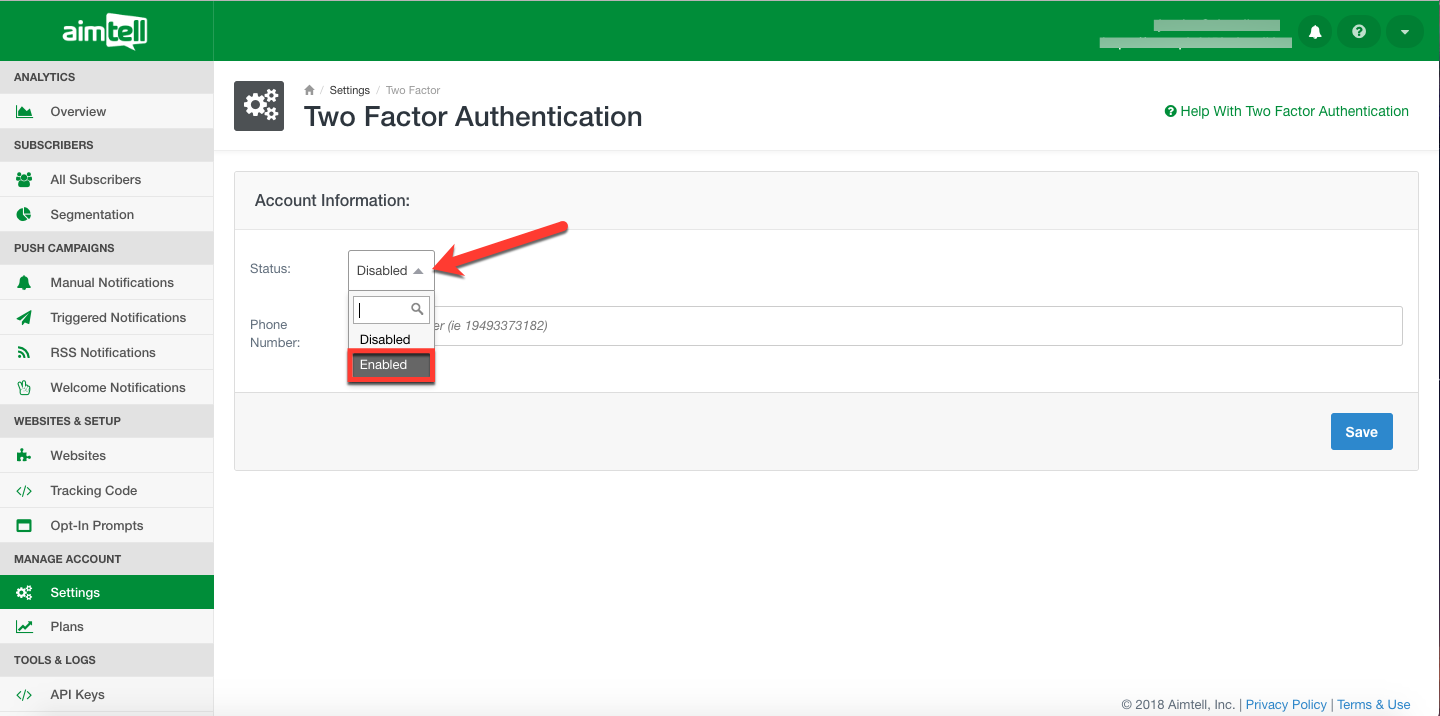 You MUST include a '+' symbol before your number if you are not located in the United States or it will NOT send a message to your number.
Example: +441234567890
Once you have enabled 2FA and added your phone number, click on 'Save' at the bottom right. You will see this message that your account is now set up for 2FA and you should be receiving a text message on your phone as confirmation.

Make sure you receive the confirmation text on your phone before logging out.
And that's it! Your account will now require the verification code sent to your phone in order for you to log in.
Disabling 2FA:
If at any point you wish to disable 2FA on your account you can do so. Navigate back to your account settings by selecting "My Account" from the drop-down at the top right-hand corner of the dashboard and then selecting "Two Factor Authentication."
To disable, all you have to do is change the status from 'Enabled' back to 'Disabled' and press save. You will be prompted to input one more verification code that will send to your provided phone number: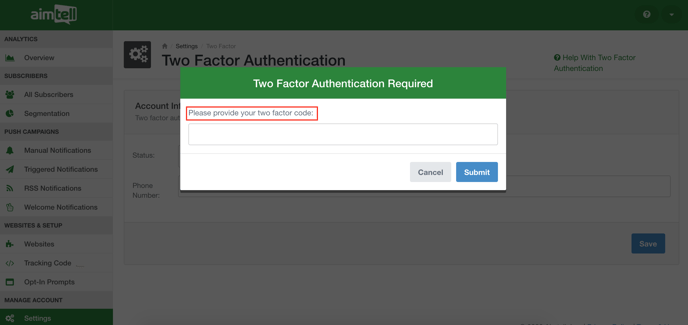 Type in the code and press submit. You will see a message confirming that your 2FA status has successfully been changed: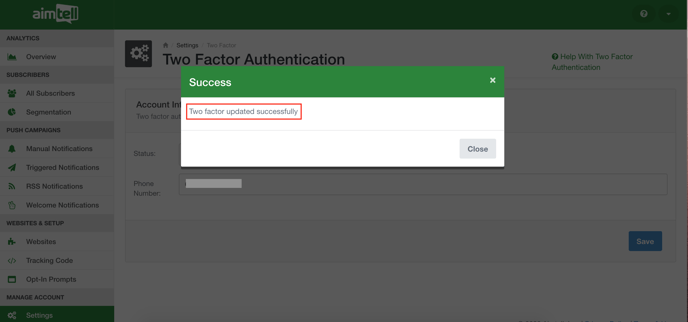 If you don't have access to the phone number anymore - you will need to reach out to Aimtell Support to disable the 2FA. Either make a Support Ticket or reach out to us directly: support@aimtell.com
If you have any questions regarding Two Factor Authentication on your account, feel free to reach out to support@aimtell.com