Shopify Users:If you are a Shopify users we will automatically track abandoned carts for you. Simply head to Triggered Notifications and click on the abandoned cart notification template. You can edit the notification information and then activate it by clicking "Activate"
For Non-Shopify users follow the following steps to get set up
1. Add Snippet To Cart Page
Place the following snippet on your cart page. Here you can define how long (in minutes) before a cart is deemed abandoned from a visitor. In the example below, we determine that a cart is abandoned if it has not been completed within 30 minutes.
2. Add Order Complete Snippet
Place the following snippet on your order complete/ thank you page.
3. Create The Triggered Notification
If any subscriber adds a product to your cart and does not complete the order within the time specified in step #1, an event "Abandoned Cart" will be triggered for that subscriber. You can view the "Event Logs" within the Aimtell Dashboard to see records of these events.
Now you will need to create a triggered notification to take action whenever this event occurs. Head to Notifications > Triggered Notifications and create a new triggered notification
Specify the push notification message you want to send to abandoned carts.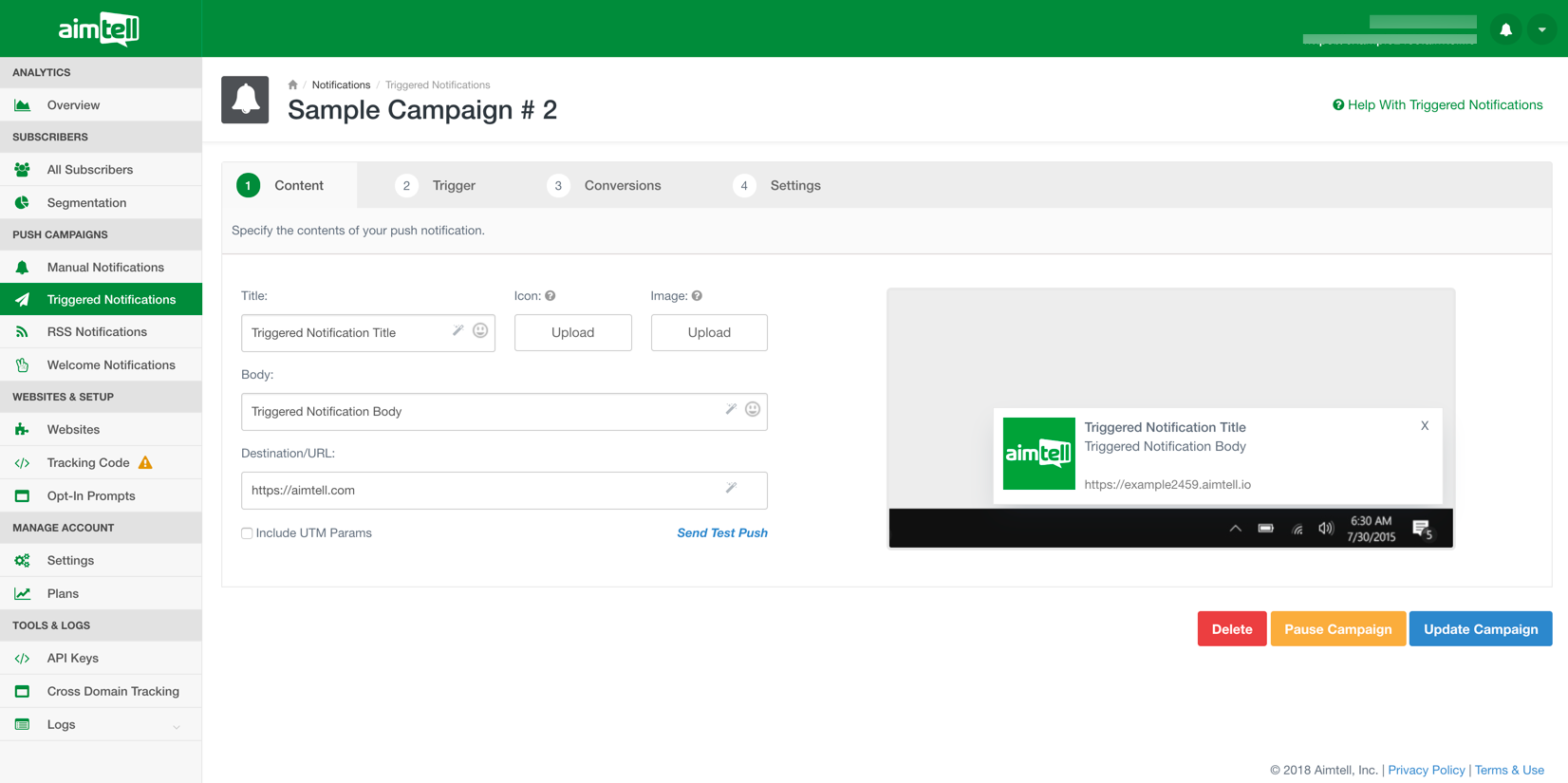 Specify the trigger for the notification. The category should be "Cart" and action should be "abandoned".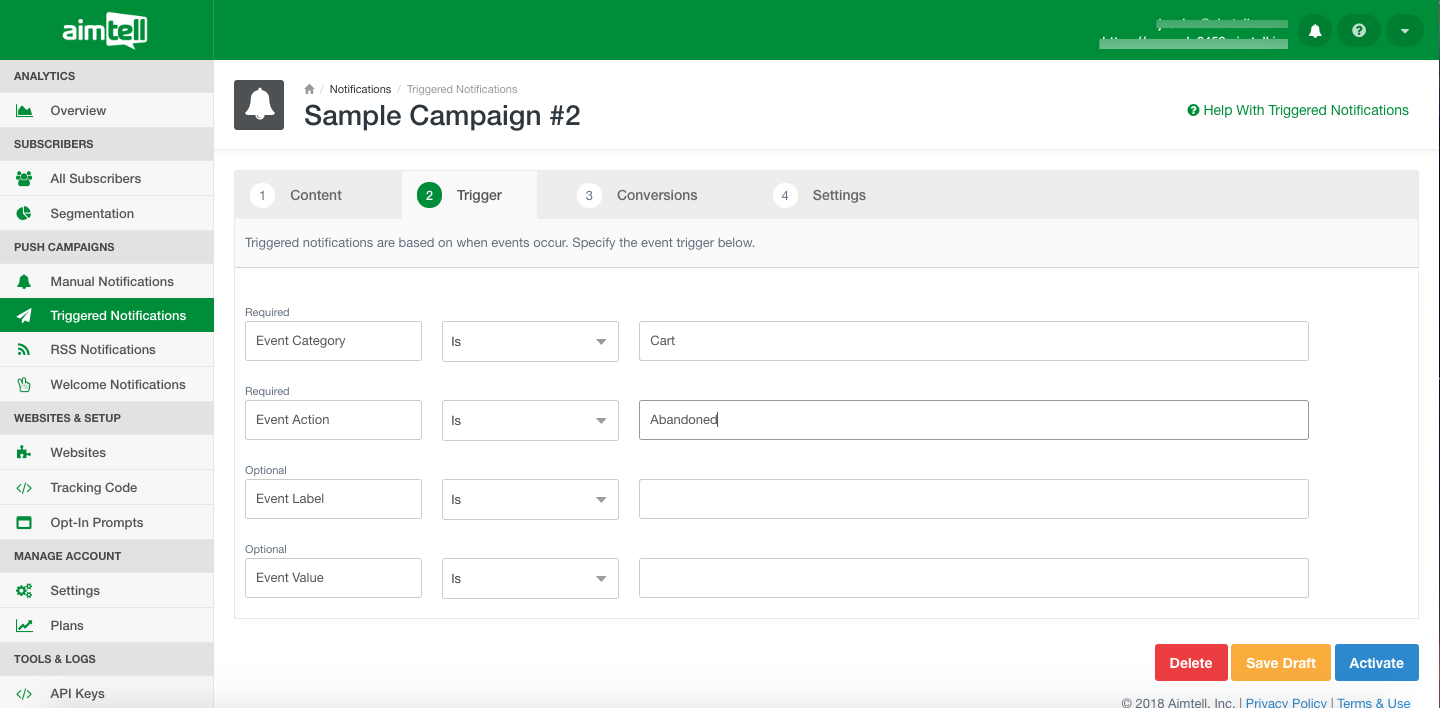 Set an additional (optional) delay. In most cases this can be set to 0 since the delay is already being set in Step #1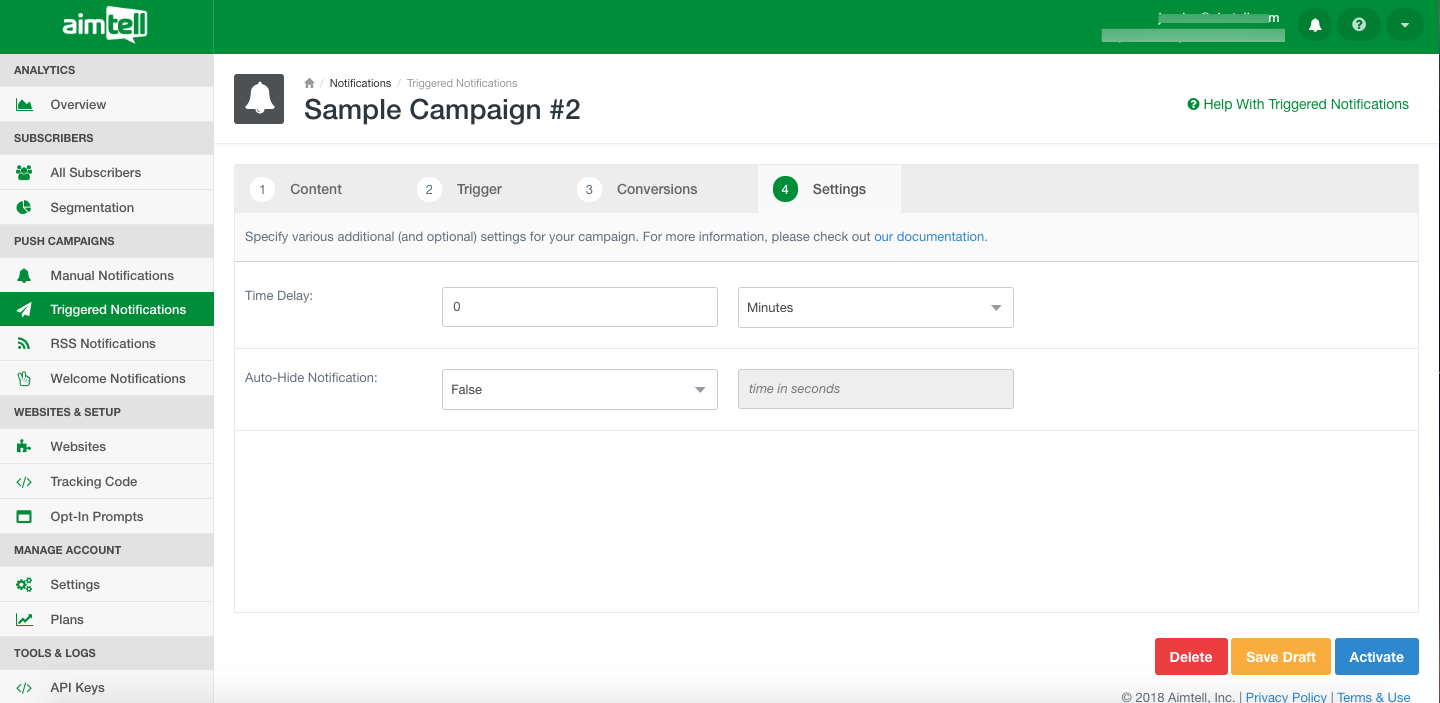 Click activate and you're all set! You can view the results of the campaign by going to Triggered Notifications and clicking "View Results" next to your campaign.