Install Aimtell manually with Javascript.
This tutorial walks through the steps to install Aimtell's web push notifications manually.
Add your website (Step 0)
To add a website to your Aimtell account log into your dashboard (https://dashboard.aimtell.com/login) and go to "Websites" > "Add Website".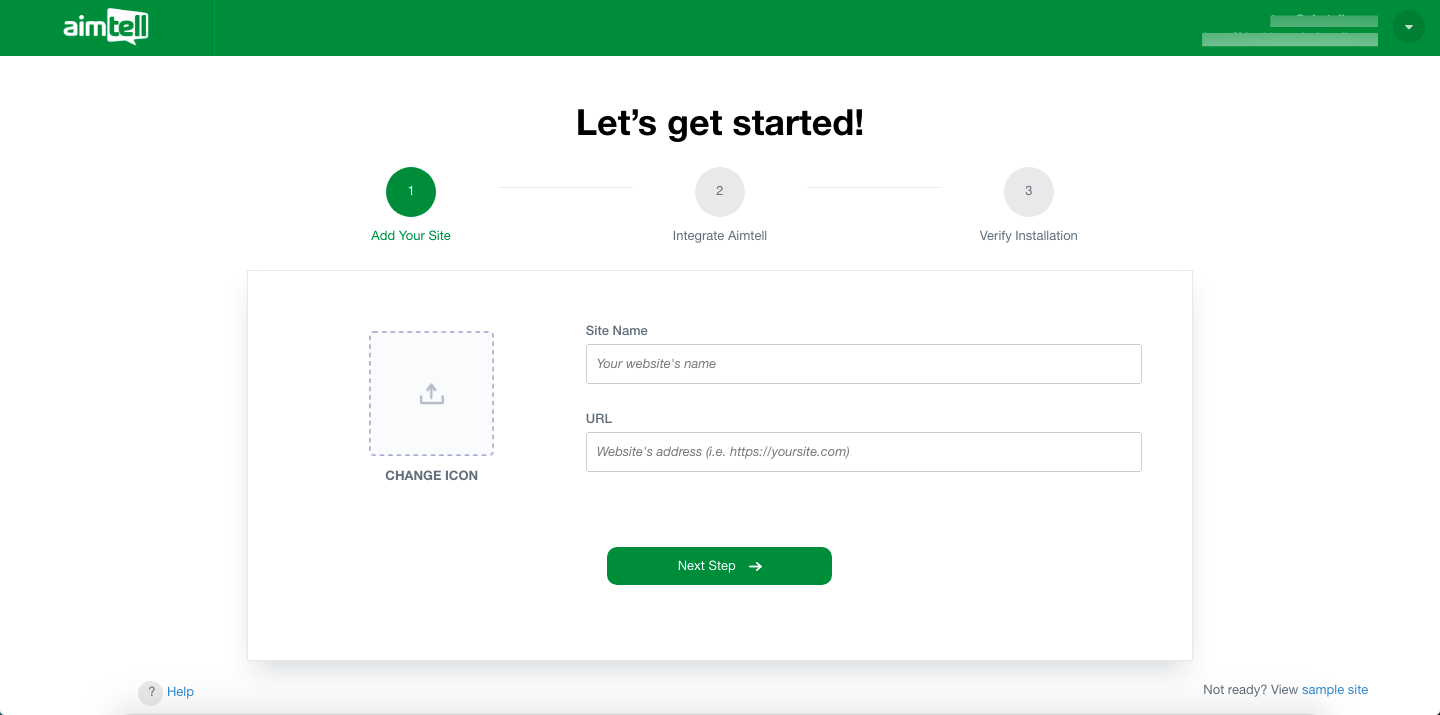 At this point you are presented with three areas to fill out:
Icon - the default image you want to use for your push notifications. You'll be able to change it per campaign, but this will be a fallback.
Name - a custom name for your site (this is shown to users on certain browsers such as Safari)
URL - URL of your site (be sure to include "https://" such as "https://aimtell.com")
The majority of browsers require your website to support HTTPS in order to have visitors subscribe. If you are unsure if your website supports HTTPS, please refer to This article.
Then click on the green 'Next Step' button.
Once you are here click on the Javascript Panel.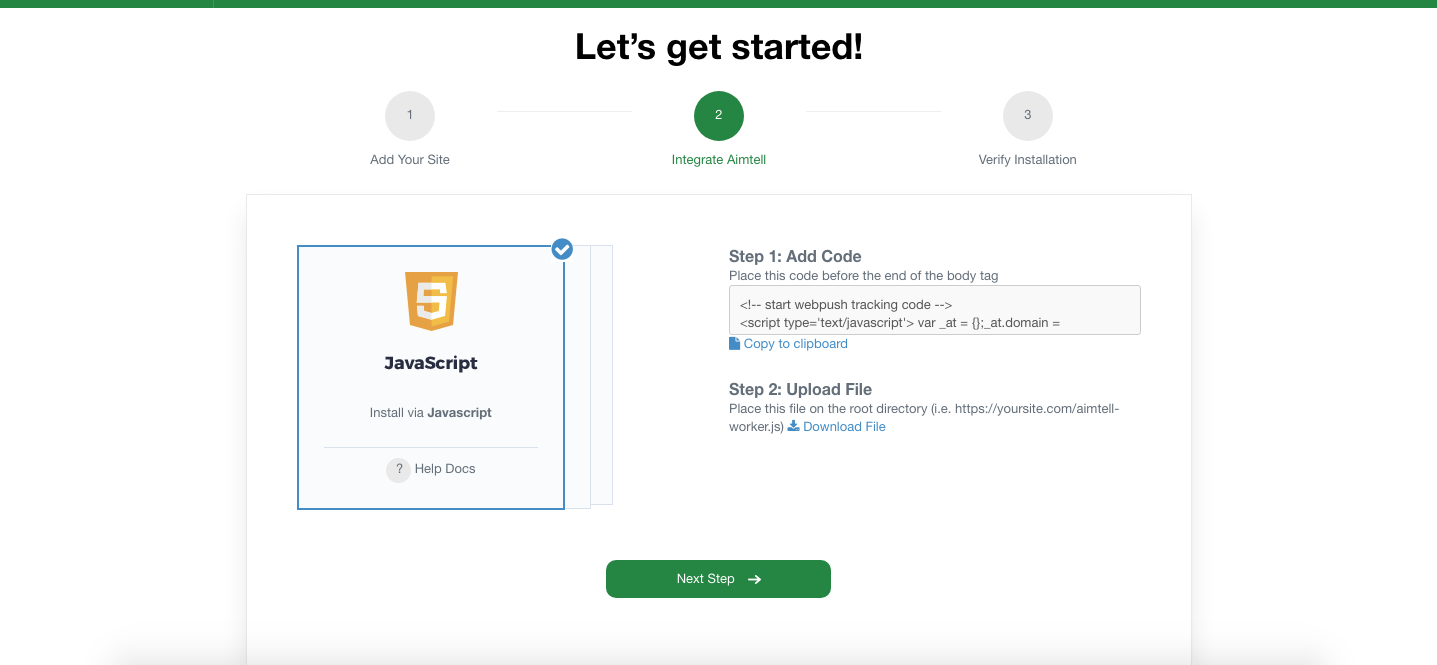 Step 1. Upload the tracking code to your website
Once your site is ready you will need to install the tracking code and upload the required files. The tracking code will be displayed here in 'Step 1'. Copy and paste the snippet on the footer of every page you wish to track (note: you must install this on the homepage in order to properly work).
Step 2. Upload the aimtell-worker.js file to your website
Download the required aimtell-worker.js file and upload it to your sites root directory. (for instance, if your site is https://yoursite.com, it should be accessible at ie https://yoursite.com/aimtell-worker.js)
After following the information above, click "Create". Our software will prepare all the requirements on your behalf and in a few seconds, your site will be created.
That's it!
Now your website should start prompting visitors to subscribe when they visit it. If you'd like to manage which pages prompt users to subscribe, check out Subscriber Permission Prompt Management