Install Aimtell with Shopify.
Video: Install Aimtell with Shopify (1:40 min)
Installing the Aimtell Shopify app takes care of the entire installation process for you as well as providing you with a handful of automatically tracked custom events and attributes.
Steps
First, head over to https://apps.shopify.com/aimtell. On our App Store screen you will click the green button on the right side of the screen titled 'Get.'
Once you click to get our app, you will be taken back to your Shopify store and asked to install the Aimtell app. Hit the blue 'Install app' button and the app will install and you will be taken to our website in order to create an account.
If you are already a member you can click to sign in, otherwise put in your email and click create account Note: You can change your plan at any time within the dashboard.
If you are looking to add multiple Shopify (or regular) sites to an existing account, simply click "Login" on this screen and login to your existing account.
Once you create your account you will get to a screen asking for your site name and URL. The URL should automatically load in; you just have to put in your site name. You will also add your site image here, which is what will be used by default as the icon when your push notifications are displayed.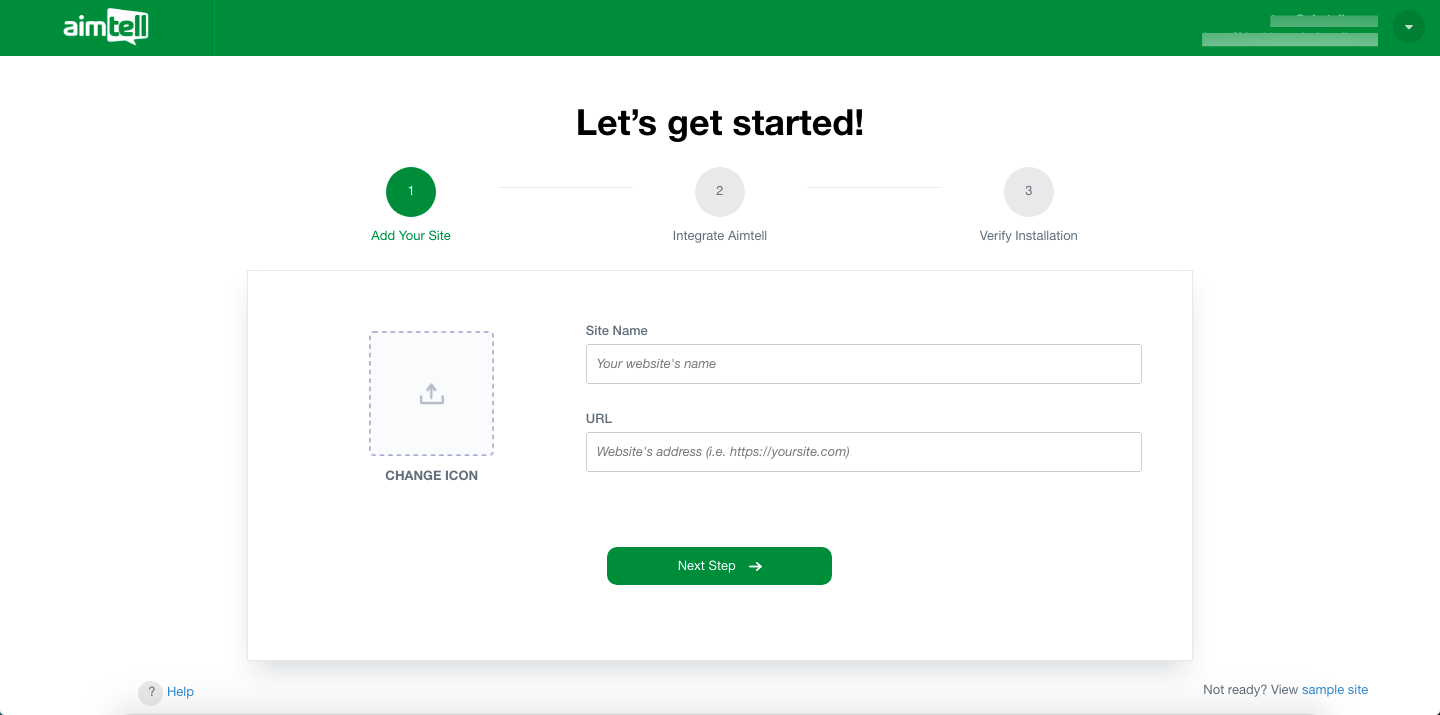 Clicking the 'Next Step' button will take you to step 2.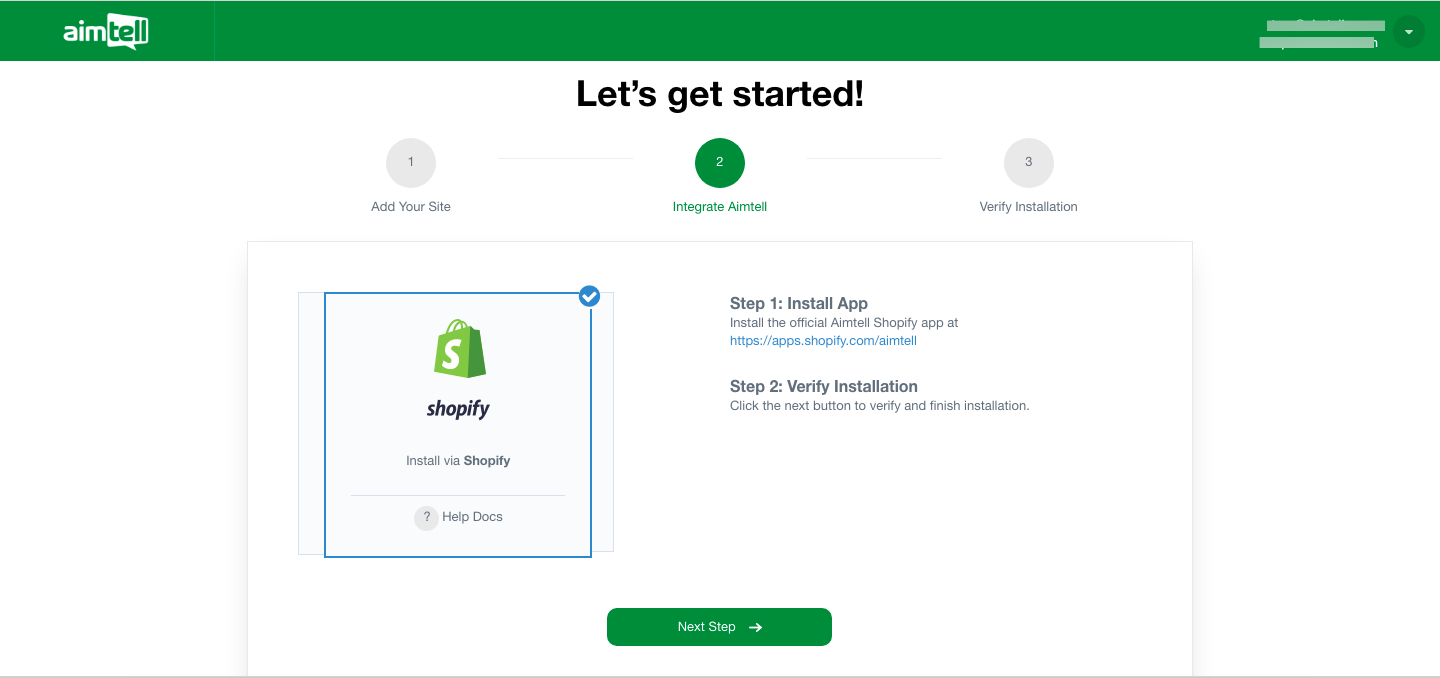 At that point your Shopify account will be connected. So you will just need to click the green "Next Step" button.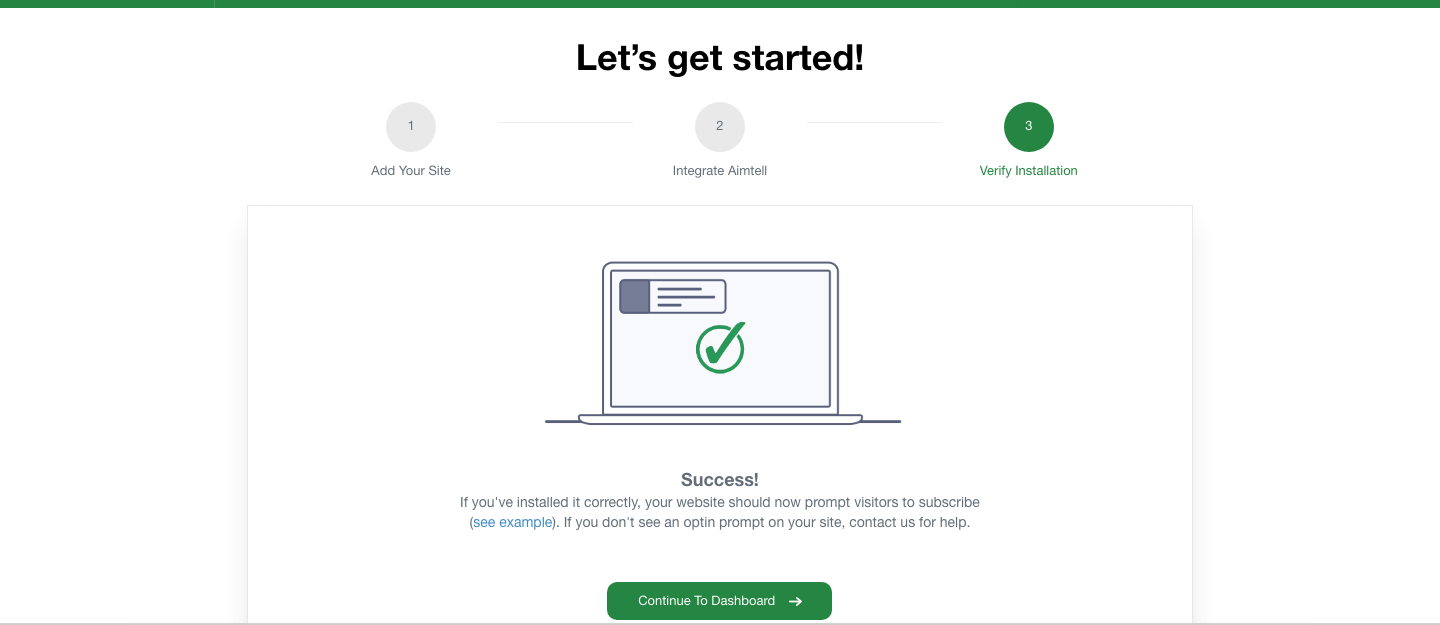 Once you hit submit you are all set! Your website will now start prompting visitors to subscribe and you will instantly start receiving subscribers.
*Be sure to check out how to enable automated abandoned carts notifications and shipment notifications by checking out our article on "Triggered Notifications"