Use our Shopify App in order to quickly install Aimtell for any of your Shopify sites.
Installing the Aimtell Shopify app takes care of the entire installation process for you and will also automatically track several custom events and attributes for you that you can use for highly relevant, personalized campaigns.
Step 1: Install the App
First, head over to the Shopify App Store and navigate to our app page. To download, select 'Add app.'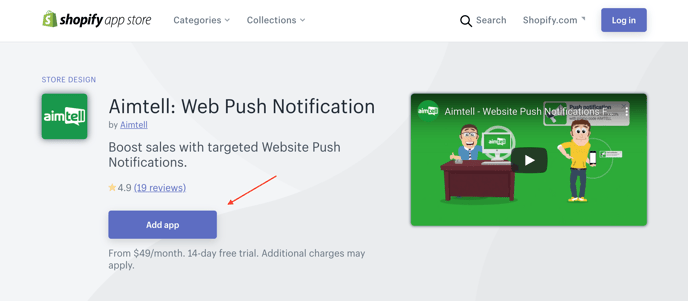 Once you click 'Add app' you will be taken back to your Shopify store and asked to install the Aimtell app. Hit the blue 'Install app' button and the app will install and you will be taken to our website in order to create an account.
Step 2: Create or Sign In to Your Aimtell Account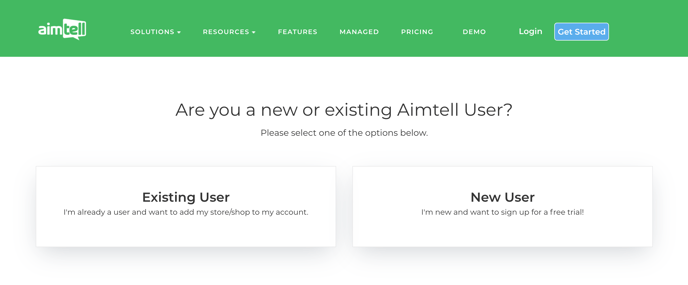 Select the option that is correct. If you are a new user, you will input your email address and create a new account. For existing users, you will sign in to your account.
Note: You can change your plan at any time within the dashboard.
Step 3: Input your Site Name and Icon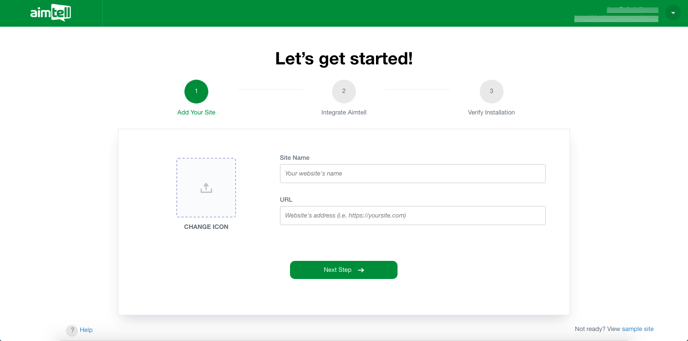 Once you create your account (or login) you will get to a screen asking for your site name and URL. The URL should automatically load in; you just have to put in your site name. You will also add an icon which is what will be used as your default icon for your web push notifications. For this reason, we recommend uploading your logo here.
Step 4: Connect with Shopify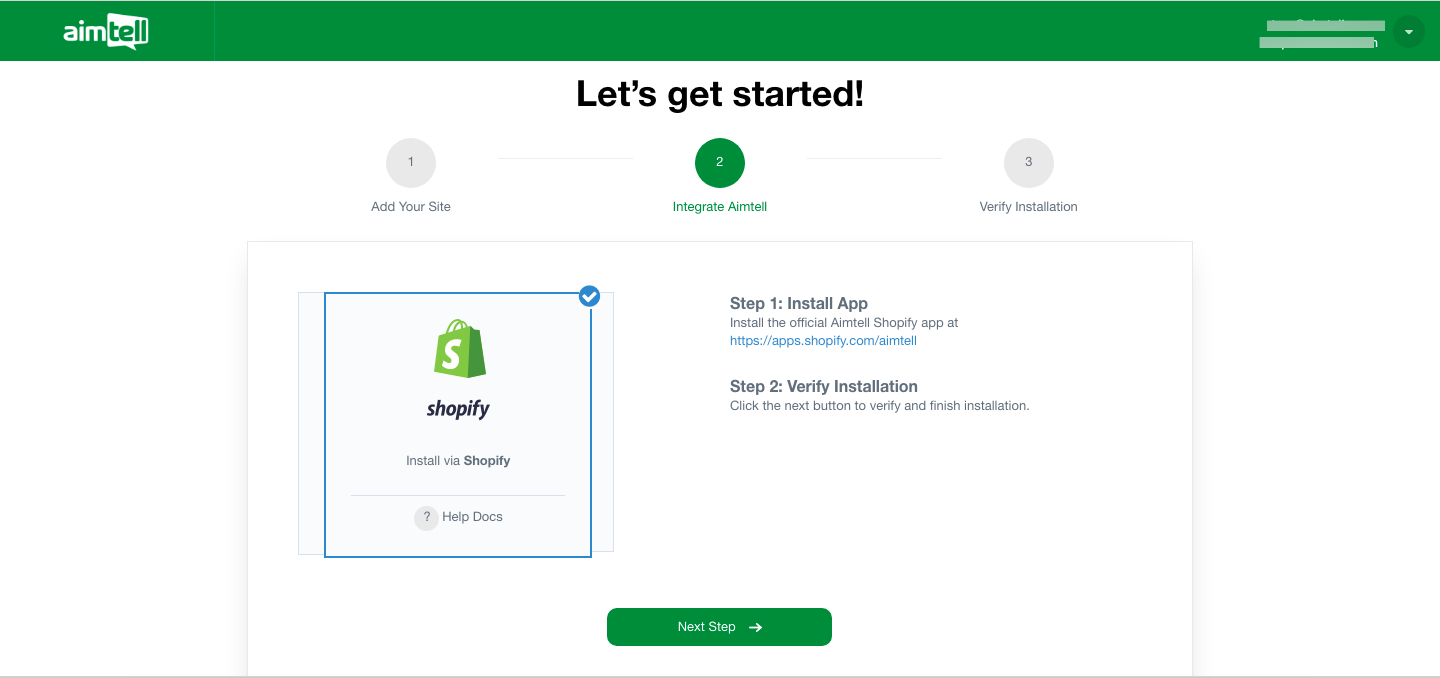 At this point, your Shopify account will be connected. Click the 'Next Step' button.
Step 5: Verify Installation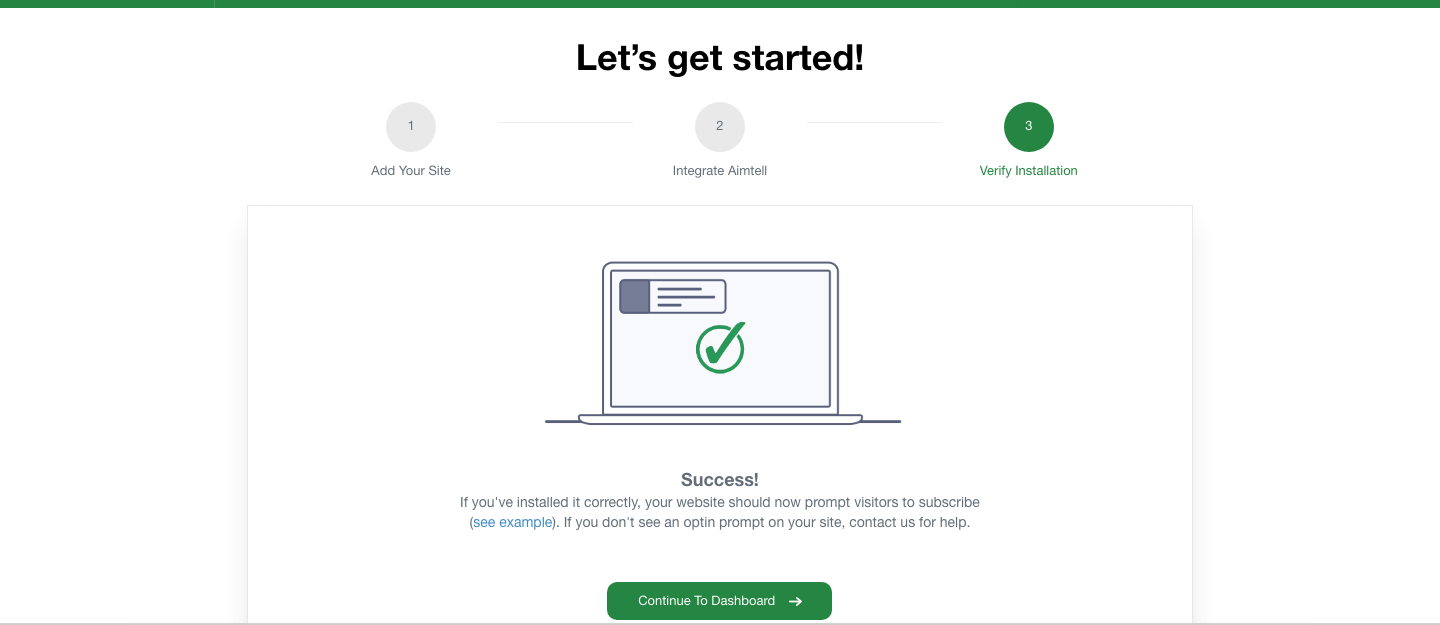 Once everything is verified you are all set. Hit 'Continue to Dashboard' to start building your campaigns and segments! Your website will automatically start prompting visitors to subscribe.
Note: A good way to make sure everything is installed correctly is to navigate to your website and see if the opt-in prompt appears. If it doesn't, contact us for help.