Viewing Campaign Results
CAMPAIGN RESULTS
To view the results of a campaign head to "Manual Notifications", "Triggered Notifications, or "RSS Notifications" then find your campaign in the list. Once you have found the desired campaign click "View Results".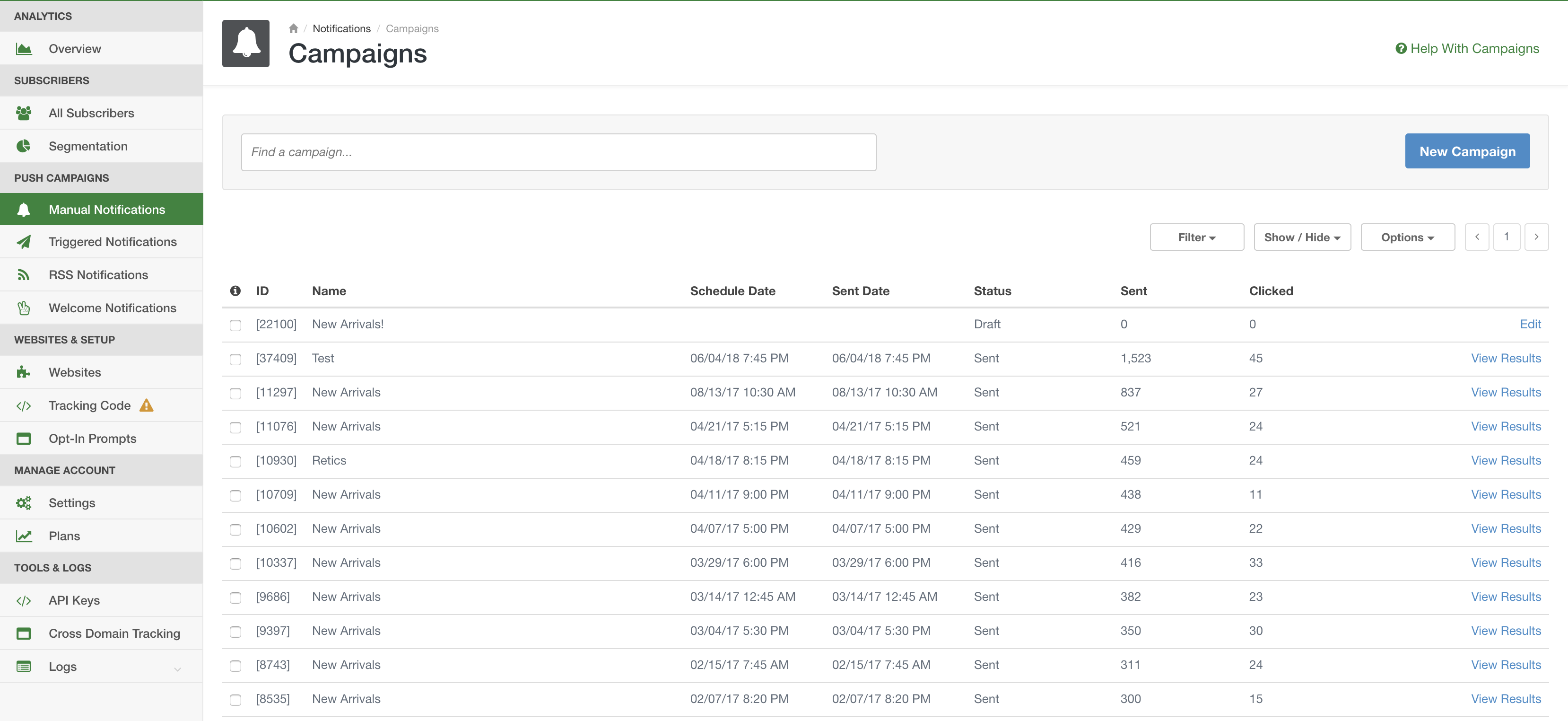 Once on the results page, you will notice a quick preview of your notification, snapshots of total number of notifications sent, clicked, and conversions.
You'll also be able to view additional insights on your campaign such as daily notification sent breakdown, campaign details (ie links, segments, etc) and conversions that resulted directly from your push. Please note that conversion tracking is currently only available for our "Basic" and above plans.